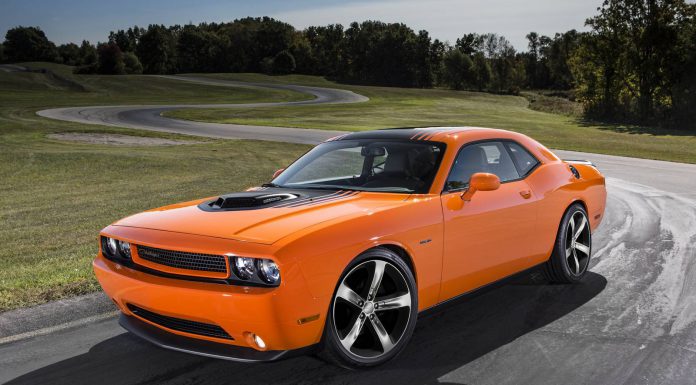 When the 2014 Dodge Challenger R/T Shaker was introduced late last year, it was inevitable it would prove very popular. However, none of us could have guessed just how popular it would be.
From January 7 to January 10, Dodge dealerships ordered an incredible 2,000 units of the Challenger R/T Shaker so confident are they that buyers will happily snap them up. The 2,000 cars ordered mean that for 2014 at least, the R/T Shaker is officially sold out.
As the model name suggests, the infamous "cold-air grabbing" Shaker not only looks good with its Satin Black center-mounted hood scoop, snorkelling up from the engine compartment, it also directs cooler air back into the huge HEMI V8 engine. Just like the original 1970 Challenger R/T with the Shaker hood, the new 2014 model continues the tradition of an engine-mounted hood scoop that "shakes" with the powertrain's movement giving the car its rather absurd title.
This engine produces a stunning 400 lb-ft of torque that will keep the Shaker growling until it slams into it's 250 km/h limiter. In addition, the car features sport-mode powertrain calibration, performance suspension, disc brakes and steering calibration and the Dodge Challenger R/T Shaker includes the 'Super Track Pack'. This includes a high-performance steering gear, brake lines and monotube shock absorbers. Additionally, P245/45R20 Goodyear Eagle F1 Super Car three-season tires are fitted and three-mode electronic stability control with 'full off' mode all available.