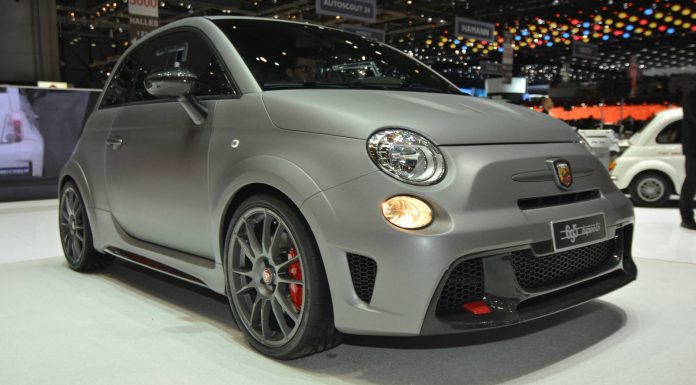 The most insane road-going factory Fiat 500 ever is currently on display at the Geneva Motor Show 2014 and is dubbed the Abarth 695 Biposto. Featuring a potent powerplant, extremely aggressive styling as well as a stripped out interior, the 695 Biposto is all the hot-hatch you could ever which for. We saw it in the flesh at Geneva and boy is it impressive!
Under the hood, the Abarth 696 Biposto features a tiny 1.4-liter turbocharged engine. However, Abarth have managed to extract an extraordinary 187 hp from it. When combined with a kerb weight of just 997 kg, the 695 Biposto has a power to weight ratio of 1 hp per 5.2 kg. While this engine is indeed impressive, it is nothing compared to the transmission found in the 695 Biposto.
For the first time in a car in this segment, Abarth have fitted a quick shift dog-ring sequential gearbox. Many racing cars and series around the world implement these transmissions as they enable for clutchless upshifting yet are much more involving than paddle shifters.
In terms of weight savings, the Abarth 695 Biposto doesn't feature any rear seats and instead a couple of stiff strut bars. Up front, you'll find carbon fiber seats with minimal padding as well as a lightweight dashboard incorporating carbon fiber. Additionally, there is no climate control or electric windows while new carbon fiber areas on the exterior along with lightweight 18-inch Oz alloy wheels help finish the weight savings.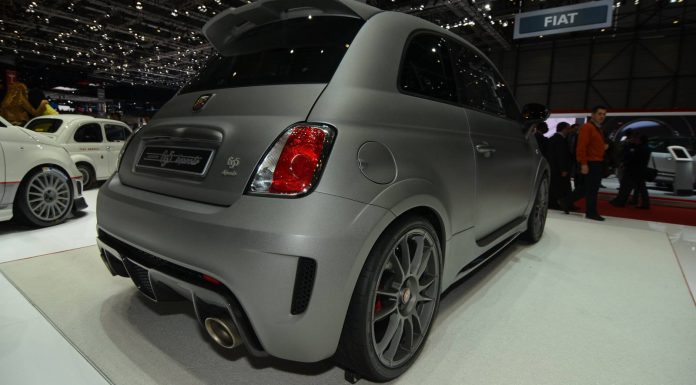 Finally, the Abarth 969 Biposto features a new Akrapovic exhaust system, Brembo brakes, data logger, and 4-point seat belts. Set to go on sale later this year, the 695 Biposto could cost over 30,000 pounds.

Let us know what you think of the car in the comments box below. For full Geneva Motor Show 2014 coverage, check out our dedicated channel!