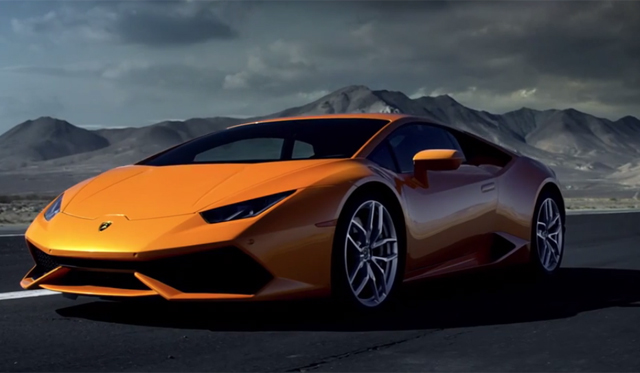 During the ongoing Geneva Motor Show 2014, Lamborghini released the entire official video of the Lamborghini Huracan LP 610-4 after this previous trailer.
[youtube]https://www.youtube.com/watch?v=eJnWPhSQjPs[/youtube]
As the previous trailer showed, the complete video revolves around a man attempting to outrun a massive storm in his bright orange Lamborghini Huracan. The previous trailer didn't include any driving footage, but this one has heaps of it, including the scenes which were previously spied here and here during filming.
In the video, you'll see and hear the new Huracan drifting and sliding its way through city streets so make sure you turn up your speakers!
Of course, the Lamborghini Huracan LP 610-4 replaces the Lamborghini Gallardo LP 560-4 if you had not already guessed! The Lamborghini Huracan gets a new 5.2 liter V10 engine uprated and heavily revised from the engine that powers the Gallardo. It produces a total of 610 hp at 8,250 rpm and 560 Nm of torque from 6,500 rpm. These figures allow for a sprint from standstill to 100 km/h in just 3.2 seconds, from 0-200 km/h in just 9.9 seconds and a top speed in excess of 325 km/h.
Mated to this engine is a brand new seven-speed dual-clutch transmission; the very first in Lamborghini's history. It provides seamless shifts and promises to make the Huracan a dream to drive.