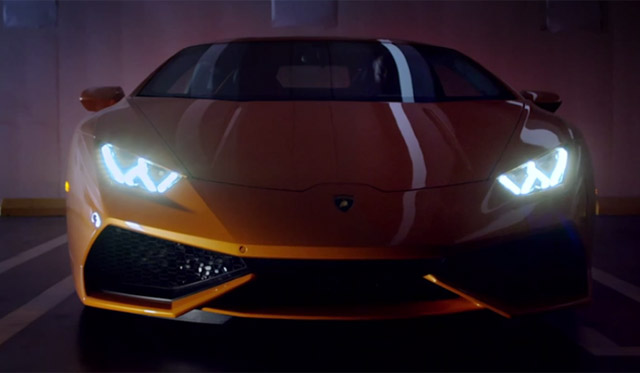 Just prior to the worldwide debut of the awesome Lamborghini Huracan at the upcoming Geneva Motor Show 2014, Lamborghini has released the official trailer for its new 'entry-level' supercar.
[youtube]https://www.youtube.com/watch?v=ZA5zTTlAq-4[/youtube]
The video is set in a very modern apartment world where one lucky Huracan owner has one mission; to outrun the approaching storm. While the video doesn't actually show any driving of the Lamborghini Huracan, it is well worth a watch to get yourself excited for its public debut which will stream live at Lamborghini's website.
Interestingly, this trailer isn't exactly what we were expecting. Recently, a video emerged of a Lamborghini Huracan speeding through some tight city streets. It is very possible that such footage will be used in the next video for the Huracan where it is actually depicted speeding away from the storm.
As if you needed reminding, the Lamborghini Huracan receives a new 5.2-liter V10 engine uprated and heavily updated from the engine of Gallardo's. It produces a total of 610 PS, or 602 hp at 8,250 rpm and 560 Nm of torque at a high 6,500 rpm. Consequently, the brand new Huracán can sprint from a standstill to 100 km/h in just 3.2 seconds, from 0-200 km/h in just 9.9 seconds and a top speed in excess of 325 km/h.

This power is then sent to all four wheels via a brand new 7-speed dual-clutch transmission. Just like the Lamborghini Aventador, the new Huracán features three different driving modes. These are Strada, Sport and Corsa. Each of the different modes adjust the behaviour of the new transmission as well as the engine behaviour, sound, electronic stability control and the all-wheel drive system. Helping to bring the Lamborghini Huracán to a stop are carbon ceramic brakes as standard. Unfortunately, Lamborghini has yet to reveal further specifications about the upgraded braking system.