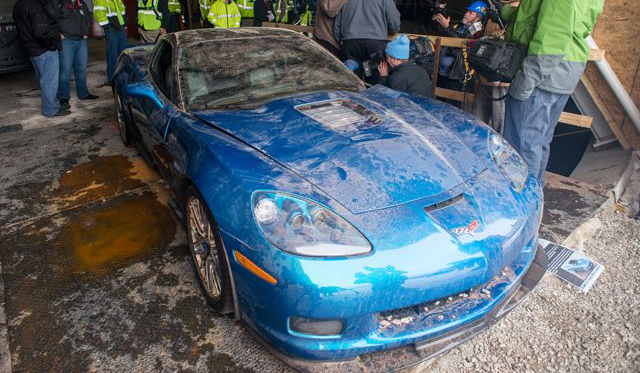 The very first Chevrolet Corvette which was swallowed by the massive sinkhole at the National Corvette Museum has been recovered. As the last car to fall into the sinkhole, the Chevrolet Corvette ZR1 Blue Devil was the very first pulled from the debris.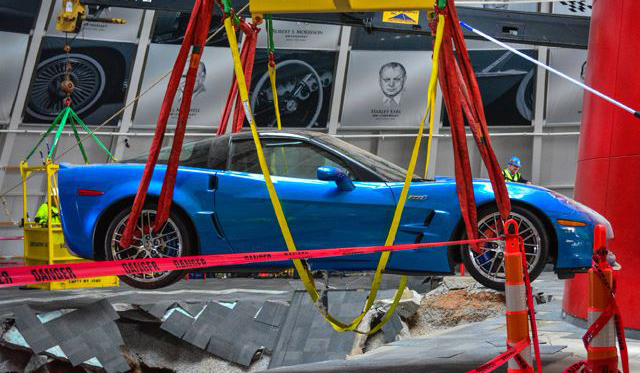 When the Blue Devil was recovered from the sinkhole, many were left amazed that it was still driveable with it being fired up and driven away to make room for the next Corvette to be salvaged. Apparently, the only mechanical damage suffered is a split in the oil-line feeding the massive supercharged 6.2-liter V8 engine.
Elsewhere, this prized ZR1 has only suffered damage to the carbon fiber running boards, some minor paint damage as well as a small crack to the windscreen.
[youtube]https://www.youtube.com/watch?v=OgTP5zoYylM[/youtube]
Recently, it was confirmed that the eight Corvettes swallowed by the sinkhole will be put on display from April through to July in their damaged states. After this, they will be delivered to the Mechanical Assembly facility. This small shop within GM Design will lead the restorations. For those that didn't know, GM Design already maintains and restores classic GM cars of all eras.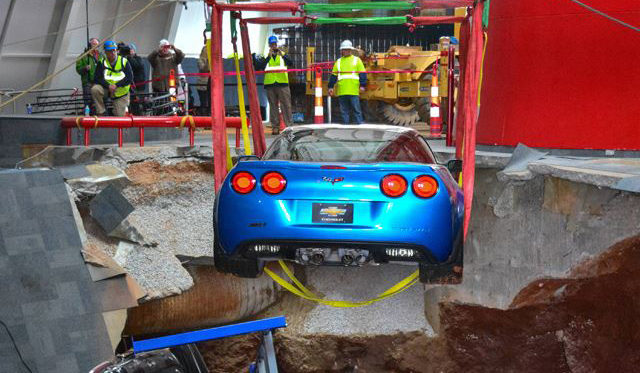 Apart from this Corvette ZR1 'Blue Devil', other notable Corvettes damaged included a 1991 white 1 Millionth Corvette and a 2001 Mallet Hammer Z06 Corvette.