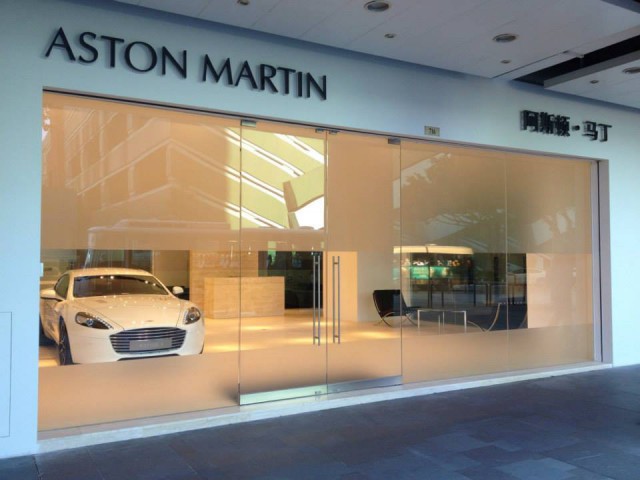 Aston Martin opened a new showroom two weeks ago in Macau. On Thursday 20th February the new state-of-the-art showroom, located at The Bayview, Macau opened its door to the public.
Macau represents a new market for the British marque and is part of the rapid growth and expansion of the brand. More recently the builder of the DB9, Rapide, Vanquish and Vantage variants, opened in Mexico.
The star of the grand opening was the stunning V12 Vantage S. With a top speed of 330 km/h and 573 PS of power from the new AM28 V12 engine, this is the fastest series production model that Aston have ever created bar the bespoke One-77 that have now all been sold and produced.