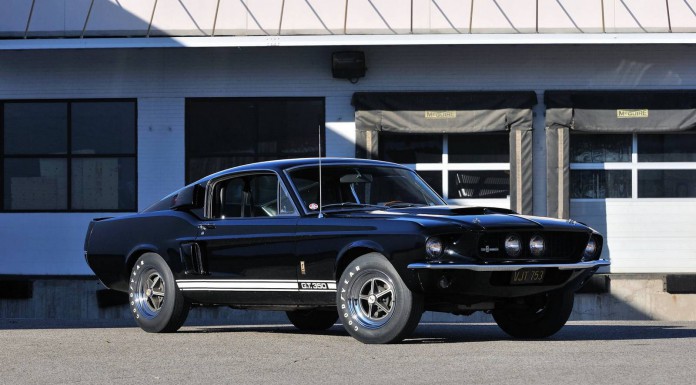 A stunning black and white 1967 Shelby Mustang GT350 will be auctioned by Mecum Auctions at its upcoming Houston event held from April 10-12th.
This particular 1967 Mustang GT350 is one of the very first built being chassis #117 with it rolling out the factory on December 8, 1966. However, it was not sold until New Year's Eve 1967 largely because of the high sticker price and the array of options found on this particular car.
The 1967 GT350 was slightly less hardcore than the previous model year car. It was more civilized than the 1966 and power steering and power brakes both became standard. Additionally, it features a more comfortable ride and maintained the Shelby V8 engine delivering 306 hp. However, in Shelby's effort to make the 1967 GT350 more drivable, some extra weight was added meaning 0-100 km/h times dropped by about half a second. However, top speed increased to 129 mph.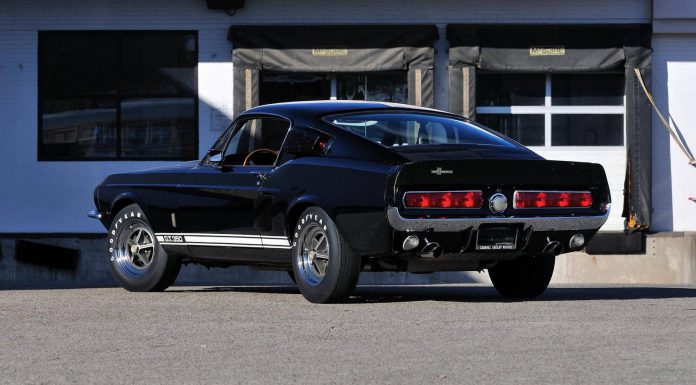 This car was used as a daily driver for many years used to run the owner's kids to and from school. For the past 20 years, it has been stored in a shipping container in Chico, California and is in brilliant condition.
A pre-auction estimate sale price hasn't been released, but you can be assured many keen Mustang enthusiasts will be very interested at the auction!