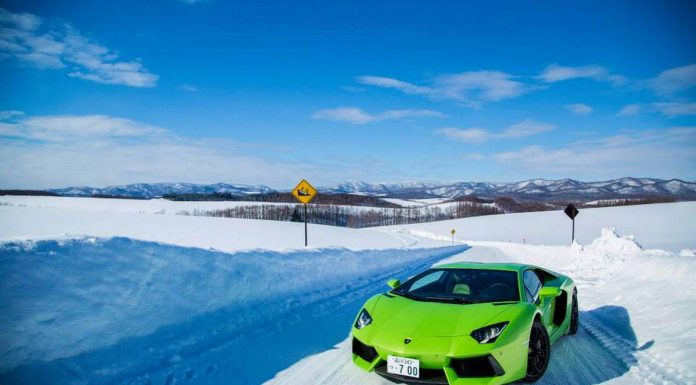 The impressive Lamborghini Academy programme has shifted into its winter leg to sub-zero Kokkaido in Japan. Every year the Lamborghini Academy offers a unique winter driving event with access to a long line of Lamborghinis, a driving instructor and insurance to cover any damage.
The complete Lamborghini model range is at the participants disposal over the event. The stars of the show, naturally, were the Lamborghini Aventadors that allowed customers to slip and slide over the snowy surface with 700 hp under its beautifully crafted exterior.
This power linked to Lamborghini's potent all-wheel-drive-system allowed plenty of sideways action with a confidence inspiring safety net. Just to refresh your memory, the Aventador features a new 6.5 liter V12 engine that produces 700 hp at 8,250 rpm and 690 Nm of torque at 5,500 rpm. Using thrust mode – Lamborghini's version of launch control – allows you to reach 100 km/h in less than three seconds, 2.9 to be precise and 0-200 km/h is done in a staggering 8.9 seconds flat. In the right environment you will keep accelerating all the way up to 351 km/h and pull 1.3 G when braking from 100-0 km/h. Phenomenal figures indeed and one of the best cars we can think of to take to the ice!