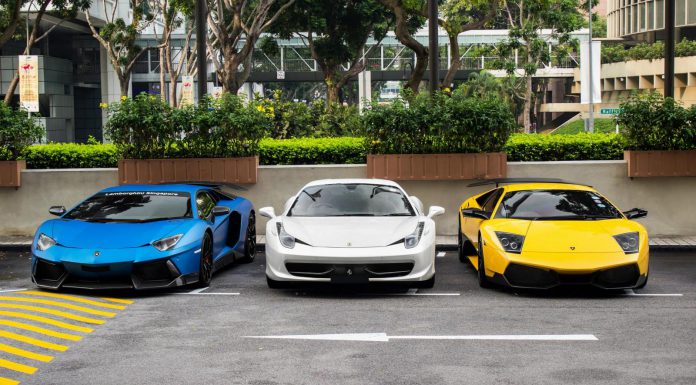 We all different ways of celebrating important holidays, but few honor a special occasion in such an extravagant manner as the Singapore Exotic Car Club. In celebration of the Chinese New Year, the group of exotic enthusiasts gathered at the Marina Mandarin Hotel in Singapore to show off their stunning supercar convoy.
Singapore consistently has an amazing array of supercars turn out for their car club events, and the Exotic Car Club's Chinese New Year celebration was no exception. Among the cars that turned out were a Lamborghini Murcielago LP-670 SV, Novitec Torado Aventador and a Maserati Gran Turismo MC Stradale.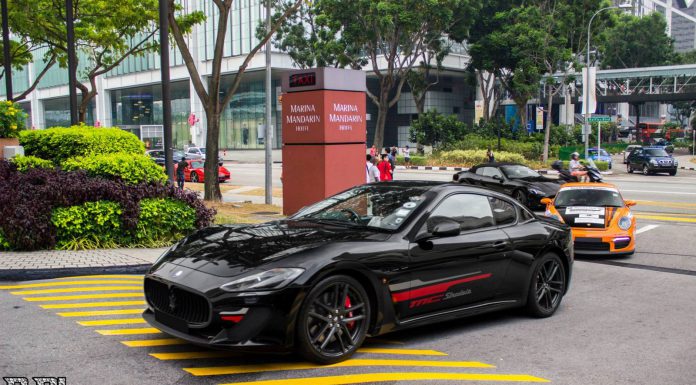 The event also saw a nice turn out of Ferraris, whose prancing horse logo was more appropriate than ever, as 2014 is the Year of the Horse for the Chinese. A Ferrari F12 and 458 made it out for the gathering, as did a real live horse. Check out the pictures in our gallery above.