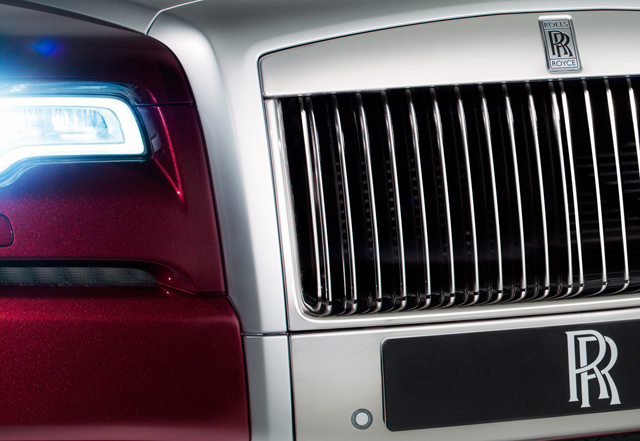 The Geneva Motor Show 2014, Rolls-Royce will see the launch of a mid-life update for the Rolls-Royce Ghost! The Rolls-Royce Ghost Series II receives some extra technological updates to wow business users as well as a few cosmetic upgrades to the front facia.
The Rolls-Royce Ghost Series II gets a new front end design incorporating the latest generation LED active lighting, a new front bumper, fender and under-bumper air-intake and a re-profiled bonnet with a new "wake line" flowing back from either side of Spirit of Ecstasy. There is also a redesigned line on both forward flanks.

Inside, Rolls-Royce offer redesigned seats for more comfort. There is also an improved Multi-media interface (MMI) with a new rotary controller that incorporates iPad style touch point allowing the user to write information into the navigation system in addition to giving voice commands to "on-board valet."
Gallery: Rolls-Royce Ghost Series I at the Alpine Trial
We will take a closer look at the Rolls-Royce Ghost Series II when we get to the Geneva Motor Show 2014.