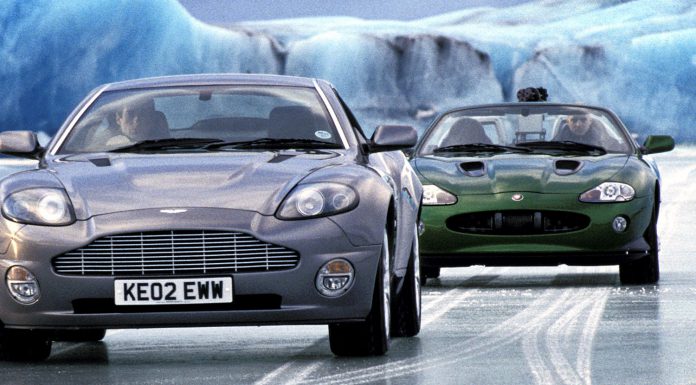 The world's largest collection of cars from the James Bond film series is currently up for sale in the United Kingdom. What makes this even more interesting is the fact that the current owner of the collection wants to sell everything as one lot for 20 million pounds!
The man behind the collection, multi-millionaire Michael Dezer purchased many of the cars from a James Bond museum in 2011. In the preceding two years, he added a selection of other James Bond vehicles and as it stands, the collection consists of 59 vehicles. As it stands, all the cars are currently on display in a Miami museum.
When discussing the process of Dezer purchasing the vehicles, British sales representative Stuart Donovan said, "When I first heard about the collection I phoned Michael and he flew in on his private jet. We picked him up, he then bought all of the cars and flew home later on. There are six Aston Martins including two DB5s, one of which was Pierce Brosnan's in Goldeneye. It includes both of the ice cars.
"It is the best private collection of Bond cars in the world but it is probably in the wrong place being in Miami.
"When we found the collection, we shipped it all out to the USA. Hopefully we'll be able to ship it back to a British buyer so the public can enjoy the collection."
Some of the most notable vehicles in the collection include a white Lotus Esprit Turbo from 'For Your Eyes Only', Jaguar XKR from 'Die Another Day', 'Tomorrow Never Dies' BMW 750il, Aston Martin V8 from 'For Your Eyes Only', BMW Z8 from 'The World is Not Enough' as well as a Lockheed Jetstar Jet from 'Gold Finger'!
[Via Express]