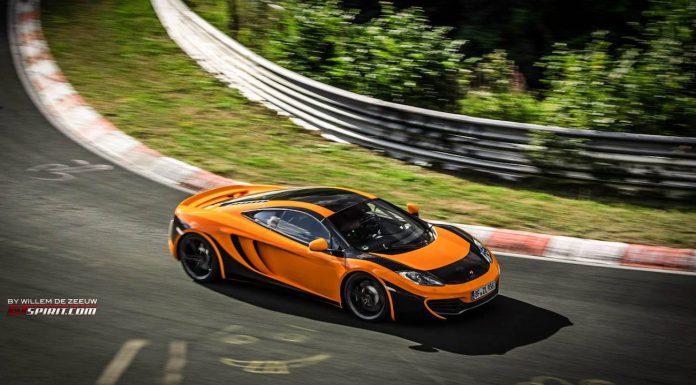 The McLaren 12C. The car that gave the established supercars such as the Ferrari 458 and Lamborghini Aventador something to fear. The scientifically engineered car focused on one thing, speed and lots of it! Using its fantastic facilities and Formula 1 technology the car exploded onto the scene and redefined the balance between everyday usability and track prowess.
The McLaren 12C hides a 3.8 liter twin turbo V8 engine delivering 616 hp at 7,000 rpm and 443 lb-ft of torque between 3,000 and 7,000 rpm under the bonnet. Those performance figures offer a sprint from zero to 100 km/h in 3.3 seconds (3.1 seconds with corsa tires). As a result the car certainly earns supercar status.
This image was captured by GTspirit photographer Willem de Zeeuw in the stunning sunshine at the Nurburgring. Are you a fan of the 12C? Check out our road test of the British supercar!