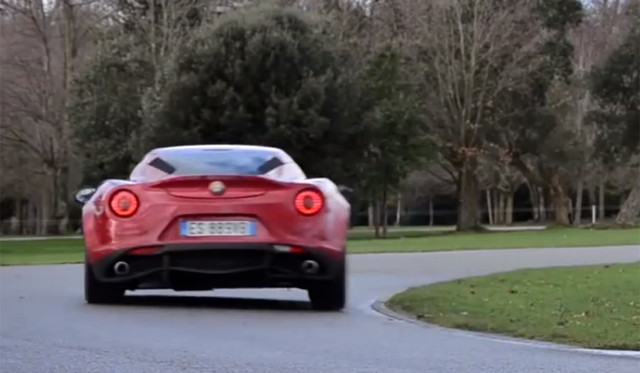 While we weren't expecting to see the production-spec Alfa Romeo 4C speeding up the Goodwood hillclimb until this year's festival of speed, the crew at Goodwood TV had the chance to man-handle the Italian sports car up the infamous hillclimb and managed to set a very impressive time!
[youtube]http://www.youtube.com/watch?v=ZEu6d8epDMs#t=135[/youtube]
Of course, the Goodwood Hillclimb isn't really a hillclimb and actually the driveway of Lord March. However, it does provide a host of tricky corners, some of which can be taken at full throttle, while others require the driver to be sharp on their toes and to quickly react to changes in camber and grip.
In the video you see above, the Alfa Romeo 4C was driven in the damp by British Touring Car racer Anthony Reid. He managed to lay down a very impressive time of 61.1 seconds which is less than two seconds slower than a Radical RXC in similar conditions. Additionally, it is more than three seconds faster than the new Chevrolet Corvette Stingray!
However, this shouldn't really surprise us considering that last year, the Alfa Romeo 4C set a road car lap record around the Nurburgring for a car with less than 250 hp. It managed to lap the infamous facility in a mere 8 minutes and 4 seconds!