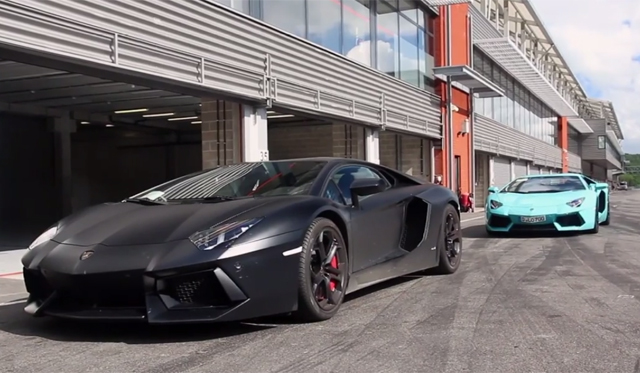 Two absolutely epic Lamborghini Aventadors recently hit the hallowed grounds of Spa-Francorchamps and the two are both finished stunning paint schemes separating them from most other Aventadors.
[youtube]http://www.youtube.com/watch?v=NsWyVbm0YYE#t=53[/youtube]
Filmed in action in the clip above, one of the Aventadors was finished in a stunning shade of turquoise while the other was finished in matte black. Watching these two awesome Lamborghini Aventadors hitting the track side-by-side really is a sight to behold!