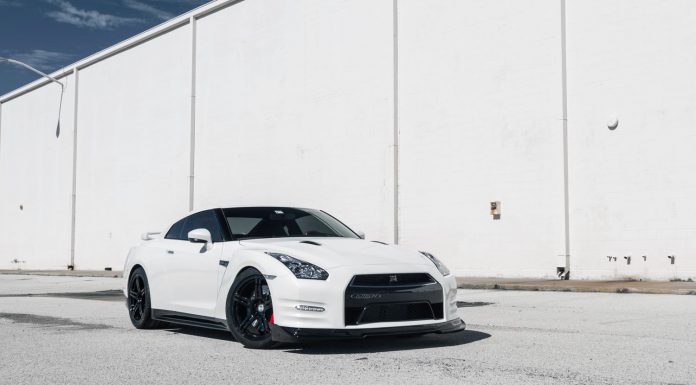 Jotech Motorsports is unquestionably the world leader when it comes to tuning and modifying the Nissan GT-R. The American based company offers a seemingly endless selection of performance modifications for the GT-R and the following is one of the most understated yet still very impressive.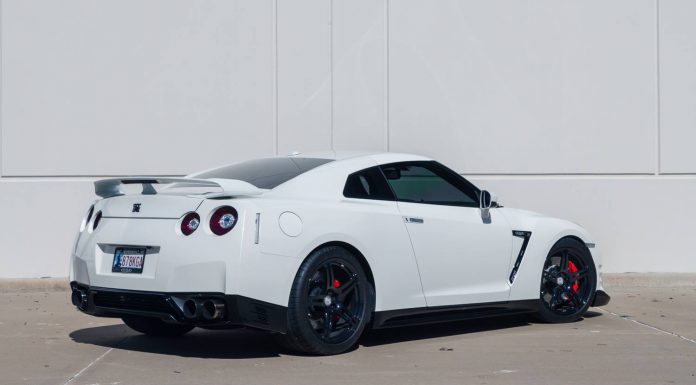 This 2014 Nissan GT-R Black Edition has been fitted with the VD Stage 2 upgrade which sees power rise to a hefty 620 hp at the wheels and 660 lb-ft of torque also at the wheels while running on E85 ethanol. The list of modifications include a GReddy GS stainless steel exhaust system, GReddy stainless steel downpipes, 3 inch custom air intakes, HKS twin fuel pumps, Injector Dynamics 1000cc injectors, Cobb Accessport, HKS iridium spark plugs, Turbosmart blow-off valves, Carbing aluminium coolant can, Phantom stainless brake lines and RC5 Racing brake pads.
From the visual side of things, this GT-R by Jotech features HRE P47 gloss black 20-inch wheels, Michelin USA Pilot Super Sport tyres, painted carbon fiber wing, Stillen front lip spoiler and side skirts, custom painted engine cover and finally, tinted taillights.
Leave us your thoughts below!