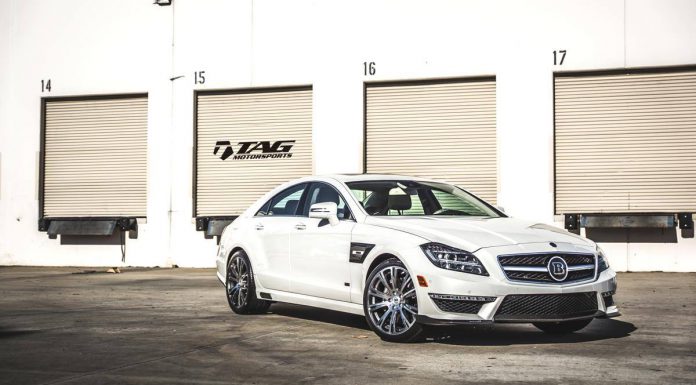 The standard Mercedes-Benz CLS 63 AMG is not only one of the fastest four-door cars in the world, but it also provides an excellent balance between performance, refinement and everyday driveability.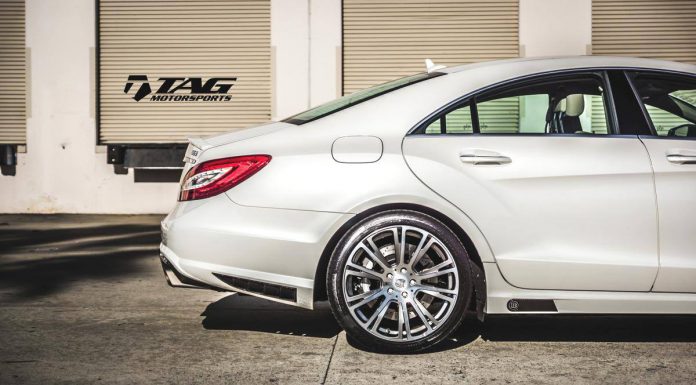 Under the hood, it is powered by a 5.5-liter twin-turbocharged V8 engine delivering a total of 550 hp and 531 lb-ft of torque. When ordered in the 'S' version, that power figure raises up to 575 hp while torque also lifts dramatically to 590 lb-ft. However, for those looking for some extra grunt as well as some more aggressive and in-your-face styling, the various upgrades offered by Brabus are ideal.
The following Mercedes-Benz CLS 63 AMG has been outfitted by Tag Motorsports and features 19-inch Brabus wheels, as well as a carbon front splitter, side fender vents, carbon rear diffuser, carbon fiber rear bumper vents and side skirts from Brabus. It also features a large Brabus emblem on the grille along with a Brabus pedal set and steering wheel complete with new paddle shifters.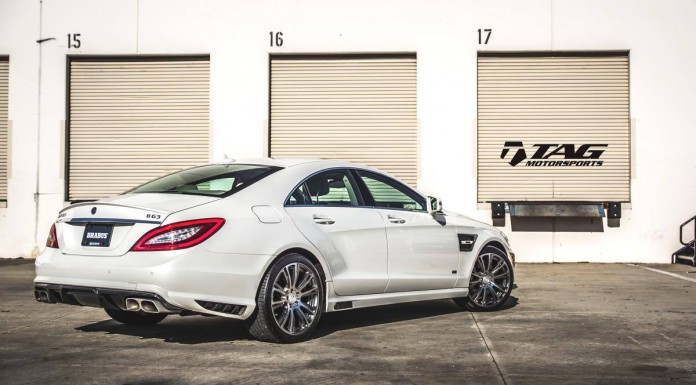 Under the hood, this CLS 63 AMG has been outfitted with the Brabus B63 engine package which sees power rise up to a brutal 620 hp. Besides the additional grunt provided by this upgrade, it also comes standard with a 4 year, 50,000 mile warranty so you don't have to be scared of its braking under the slightest bit of throttle!