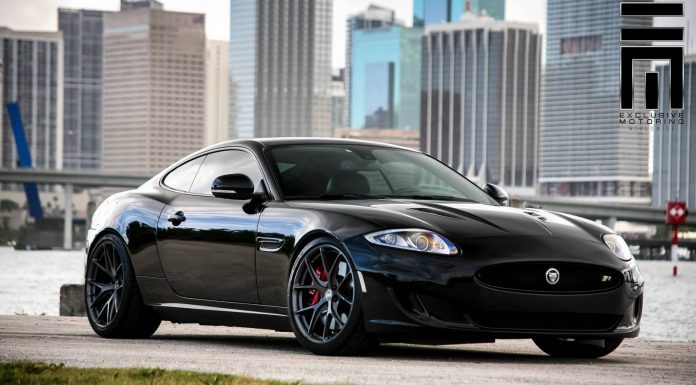 The Jaguar XKR might now be the oldest performance model of the Jaguar range, yet it still attracts the right attention. Afterall, it was the model that started a new era for the British brand. Exclusive Motoring in Miami, Florida took an example into their workshop recently. The pictures depict the result!
Exclusive Motoring customised the Jaguar XKR with a range of goodies. The package includes a new RSC Tuning exhaust, a pulley upgrade and ECU tuning, although they haven't released any revised power figures.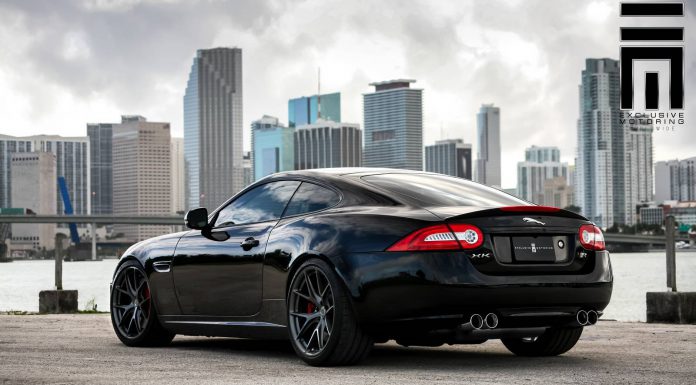 They have also colour matched the black exterior trim of the Jaguar XFR, fitted lower suspension and a set of 20 inch HRE wheels.