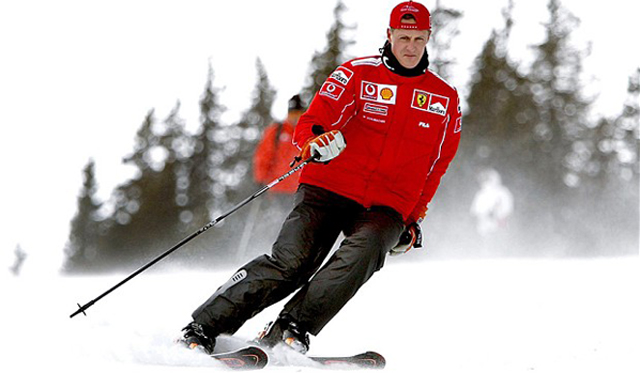 Late last month, it was confirmed that doctors had begun waking Michael Schumacher from his medically induced coma. Now, confirmation has come that the seven-time Formula One World Champion is still in the waking process which often lasts weeks.
This news comes just days after it emerged that Schumacher had developed pneumonia. However, not long after that was reported, the latest news was that he had defeated the potentially life threatening infection. However, in a recent email with the Associated Press, Schumacher's manager Sabine Kehm made no mention about pneumonia.
To protect Schumacher's privacy, it has previously been confirmed that the family of Schumacher don't want to disclose medical details. However, Kehm confirmed that the family has strong belief in the recovery of the motorsport legend and insisted, it "is not the speed of the recovery but that Michael's healing process progresses in a continuous and controlled way."
In case you didn't know, Michael Schumacher has been in a coma since December 29th, 2013 after hitting his head while skiing in the French Alps. He was wearing a helmet and doctors have previously confirmed that if he wasn't, he would have died. Since being flown out from the crash site, Schumacher has been in a coma at the Grenoble University Hospital Centre.
[Via Fox News]