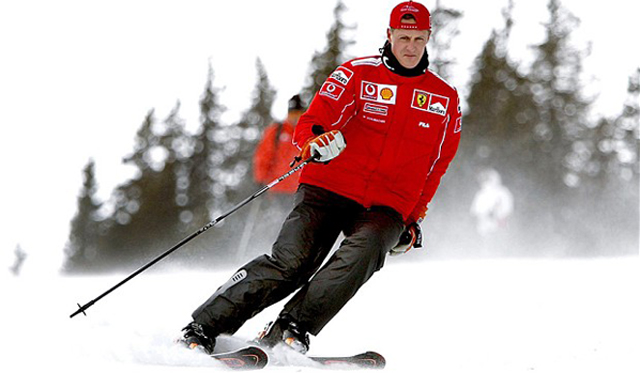 After a month of being in a medically induced coma to protect his brain from further damage following an horrific ski accident, doctors have confirmed that have begun lifting Michael Schumacher out of his coma.
The news about Schumacher's coma being lifted was first broken by French publication L'Equipe. The news outlet is now reporting that neurological reflex tests have seen Schumacher blinking and "responding to simple instructions" under the guidance of Dr. Emmanuel Gay.
Unfortunately, no official word has come about these latest reports but the manager of the seven-time Formula One World Driver's Champion, Sabine Kehm did recently confirm that doctors were beginning to slowly wake the German superstar.
Kehm went on to say, "For the protection of the family, it was originally agreed by the interested parties to communicate this information only once this process was consolidated. Please note that no further updates will be given."
Due to reasons of medical confidentiality, we are unlikely to find more out about Schumacher's condition for quite a few days if not weeks.
Either way, hearing that Schumacher is at least responding is a relief following reports earlier this month that the racer could remain in a coma for the rest of his life.