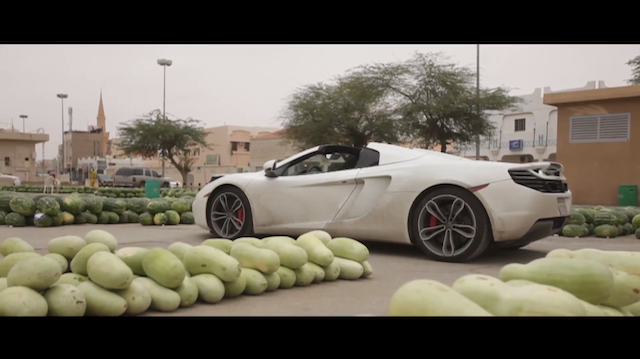 We love road trips, there is nothing like crossing foreign lands in fast cars and discovering unknown driving nirvanas. DRIVE channel recently travelled to Saudi Arabia, a rather illusive country in the Middle East, to find some great roads to test the four McLaren 12C's they had managed to organise for the journey.
[youtube]http://youtu.be/kWn4LjXqh3I[/youtube]
The 12C has become one of the most successful super cars currently on sale. Its carbon fibre composite chassis along with the twin turbo V8 allow the car to perform much like a road version of a racing McLaren. A seven speed dual clutch gearbox and lightweight construction are part of the successful equation, as is the striking and somewhat minimalist design too. Having tested both the coupe and spider we can say that the 12C is one of the most well rounded supercars in history.