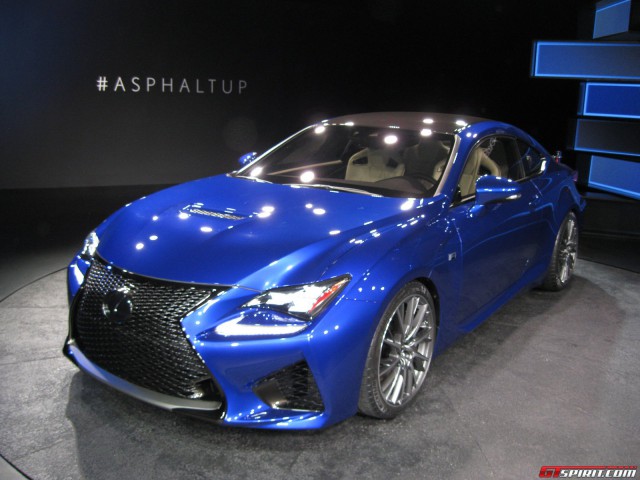 Lexus have announced two of their debut's for the Geneva Motor Show 2014 which starts during the first week of March. The show will mark the first European appearance of the Lexus RC F, the most powerful V8 performance car Lexus has developed. The show will also mark the world premiere of the Lexus RC F GT3 concept. It is exciting times for the GT3 segment when a company such as Lexus indicates an intention to enter the market!
The Lexus RC F will make its European debut ahead of customer deliveries this autumn. It comes fitted with a brand new 5.0-litre engine expected to deliver well in excess of 450 bhp and more than 520 Nm of torque. It will be the most powerful V8 performance car Lexus has yet developed. The power is transferred to the rear wheels via an eight-speed transmission.
Lexus tell us that the RC F will feature a world first Torque Vectoring Differential in a front engine/rear-wheel drive sports coupe. We're told that the RC F's engine also runs on the Atkinson cycle at cruising speed with reduced power density and increased fuel efficiency, switching back to the Otto cycle at higher revs to deliver outstanding performance. The F Sport version of the Lexus RC coupe gets a sportier exterior and with additional interior design features and revised driving dynamics.
The Lexus RC F GT3 Concept will also be unveiled with Lexus intending to engineer a car for teams racing in GT3 competition. We will have to wait for the official release at the Geneva Motor Show for details on this one. We will be there to cover them
Lexus will display a number of its current vehicles at Geneva, including the RX 450h F Sport, CT 200h F Sport and IS 300h F Sport. These will appear alongside versions of the CT 200h and GS 300h.