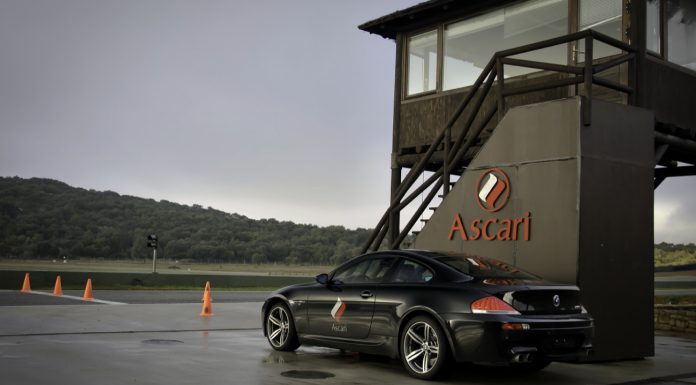 Last week GTspirit was presented with the rare opportunity to visit the phenomenal Ascari Race Resort in Spain. Visiting other tracks is ordinarily a simple procedure, purchase a ticket to an event and head down to the circuit on a Sunday to enjoy some motor racing action. Ascari, however, is a very different story. The facility has no grandstands or spectator areas. Ascari is all about the driving and there are no distractions.
We arrived at the circuit at dawn and the clouds were hung low over the tarmac. As we later discussed with the track director, a veteran race driver himself, being located in the mountains of Ronda the Resort is subject to extremes of weather. Just a few days before we had arrived the track had faced frozen icy conditions followed by torrential rainfall, something that would have seemed inconceivable under the bright sunshine that emerged later on in the day.
The Ascari Race Resort and track itself were built in 2002. It is designed to incorporate some of the greatest corners of tracks across the globe. We had the opportunity to lap the circuit over a few hours and it was apparent that the combination of long sweeping banked and short technical sections resulted in a thrilling and memorable lap that had a rather scary element thrown into the mix, a number of obstacles including trees and small run-off areas. Making a mistake around here was not an option. What was even more surprising is that even in very low powered cars (cars you would not expect to enjoy on track, such as a Volkswagen Polo) it was still very entertaining and good fun when whizzing around the 5.5 kilometer circuit.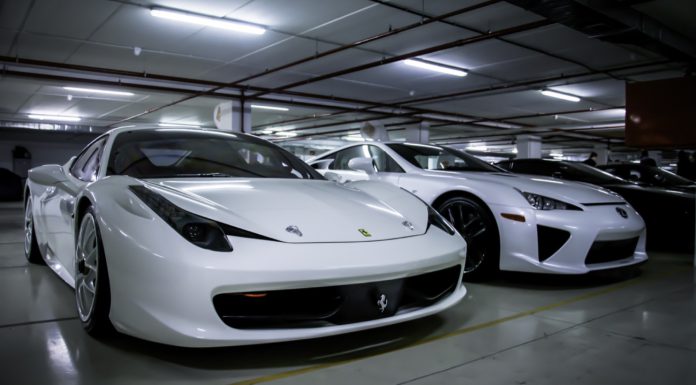 Other than the Volkswagen Polo, a rental car that was driven as if stolen, we had a go in a TRD Toyota GT86, that proved to be very tail-happy, and a race spec Seat Ibiza that scared the living daylights out of us at every given opportunity!
Having been thoroughly worked out on track it was time for a light lunch in the Ascari Clubhouse that backs onto the pit straight of the circuit. The very quaint dining room was littered with trinkets and motorsport paraphernalia, much of which was related to the double Formula 1 world champion, Alberto Ascari, that the facility has been named after. Out of the wooden bay doors the cool blue swimming pool could be seen, true petrol head nirvana!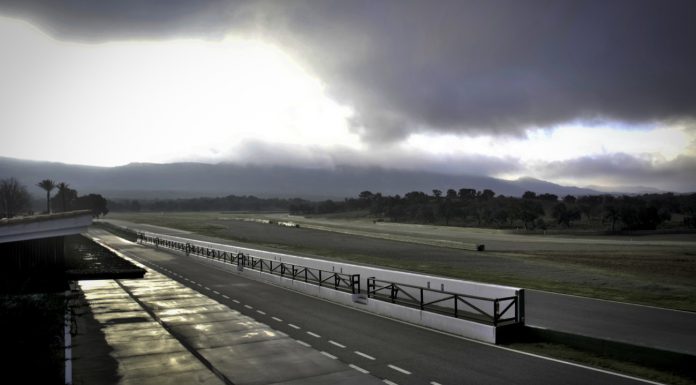 The real excitement began as we sneaked behind the scenes at the Ascari Race Resort. A small workshop door was open and we were warmly greeted by a stereotypical mechanic who wore grease on his hands and sweat on his brow. After uttering a few words of Spanish he was sure that we spoke not a word of Spanish and using a variety of universal hand movements gestured for us to come in. The sight that met our eyes was rather impressive. Two Radical track cars pointed toward the wall like naughty school children, one stripped back exposing it's vital organs for us to drool over, the other finished in an angelic white. At the rear of the garage rested a rather sorry looking Lotus Exige that seemed to be recovering from a minor accident and another door left ajar that we couldn't resist taking a peek behind.
We were ushered in by the same mechanic, who by now must have thought we were health and safety inspectors invading his privacy, who then snapped on a series of light switches. Under the flickering and buzzing tube lights a few familiar body shapes flashed in and out of the darkness as if lit by flashes of lightning. Jaws dropped to the floor and silence ensued as we tried to comprehend the sight we had been graced with.
Left to right we craned our necks struggling to quite believe the supercars, racecars, the fleet of Ascari Race Resort cars and much much more that we could see. Cameras were left dangling around necks as we peered around corners, a Californian Lexus LFA finished in white meets the eye flanked by a matching spotless Ferrari 458 Challenge car that is followed by the ridiculously angry looking Lamborghini Gallardo GT3.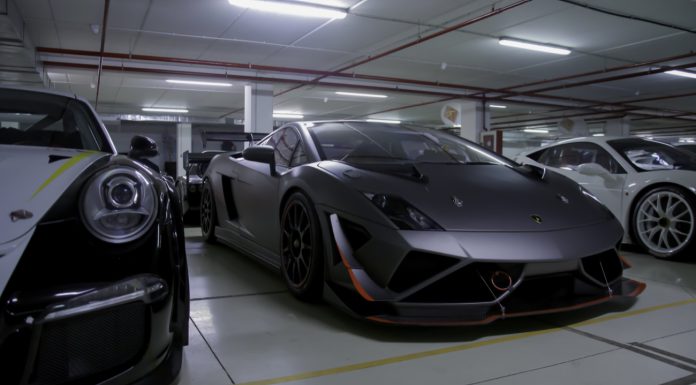 That's not all, the latest iteration of the Porsche 991 GT3 Racecar joins the line-up (the road car is just around the corner), the silhouettes of two Audi R8 LMS GT3 cars are hidden under covers, their ludicrously over-sized wings giving away their identities. In the excitement we miss a very rare and transformer like Donkervoort in our wake behind a stack of tyres. The list goes on and on, there are a barrage of Porsche 911 GT2 and GT3 RSs from as far afield as Russia. There's a 2013 Audi RS6 Avant finished in matte grey from Switzerland, a Ford GT GT3 racecar owned by a gentlemen who lives next to the Nurburgring and more Dodge Viper GT3 cars than you can count on one hand!
Swinging back round toward the understated door from which we entered we find a BMW M6, the bonkers V10 generation burbling into life, the track directors marshal car next to a legion of Ascari livered Radicals, a matte green Audi R8 V10 providing some colour in the middle of the white blizzard.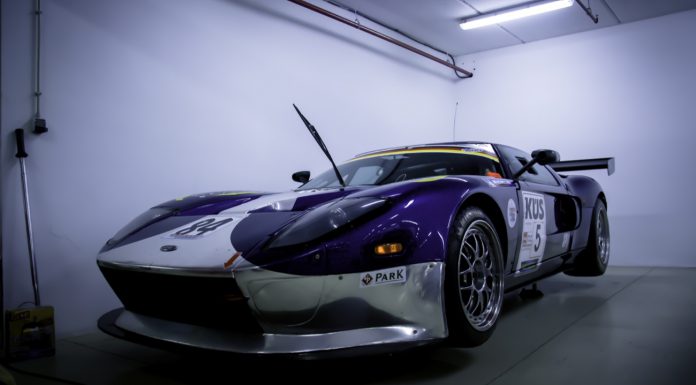 The reason for this garage being so overwhelming? Well, for the wealthiest individuals with a passion for racing have the opportunity to become members at Ascari Race Resort and use this exclusive track for a limited number of days per annum.
Ascari Race Resort is a place like no other we has ever visited and an experience we will be sure never to forget. Now, who's got the keys to the LFA!