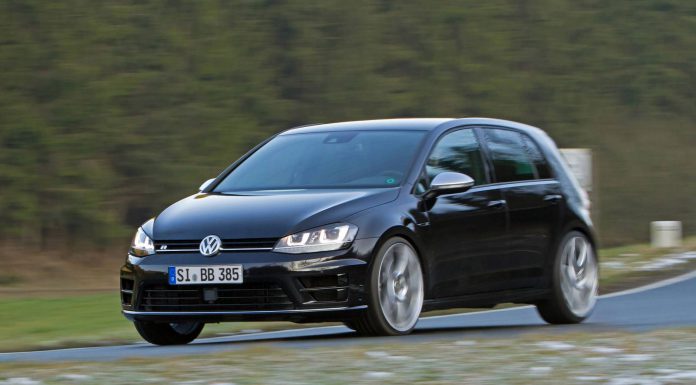 With 300 hp under the hood, the seventh-generation VW Golf in R specification is more than adequately fast, especially when driving on ice as we did! However, the stock potency of the latest VW Golf R hasn't stopped B&B Automobiltechnik from working their magic on it with the release of their thoroughly upgraded variant!
Available in three specifications, the VW Golf R by B&B Automobiltechnik manages to deliver an extremely impressive 360 hp and 450 Nm of torque in base-spec. That increase in power is achieved thanks to a slight increase in boost along with the adaptation of the electronic injection code fields to help increase power across the rev range. This simple yet effective tune will set you back just 1,298 euros.
In Stage 2 spec, B&B Automobiltechnik's new Golf R features an enlarged and cross-section optimized special downpipe with a sport catalyst. Additionally, boost pressure has been increased by 0.25 bar and the ECU has been adjusted accordingly. All up, this kit sees power rise to 385 hp and 480 Nm of torque. Price for the Stage 2 kit is 3,950 euro.
Finally, we have the Level 3 spec upgrade. This manages to deliver a rather insane 420 hp and 530 Nm of torque from the Golf R's small 2.0-liter turbocharged four-cylinder thanks to the fitment of a brand new B&B turbo, a modified air intake system along with a B&B sports exhaust system with racing catalytic converter. This kit will set you back just under 10,000 euro.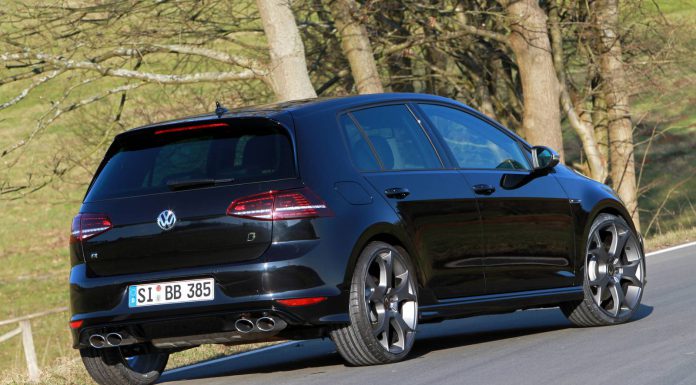 Additionally, the VW Golf R by B&B Automobiltechnik is available with a host of different upgrades to enhance braking and handling. The optional coilover kit has been specifically created for the latest VW Golf R and is fully adjustable and available from 1,798 euro. Furthermore, 4 or 6-piston brake calipers are also available for better braking performance.