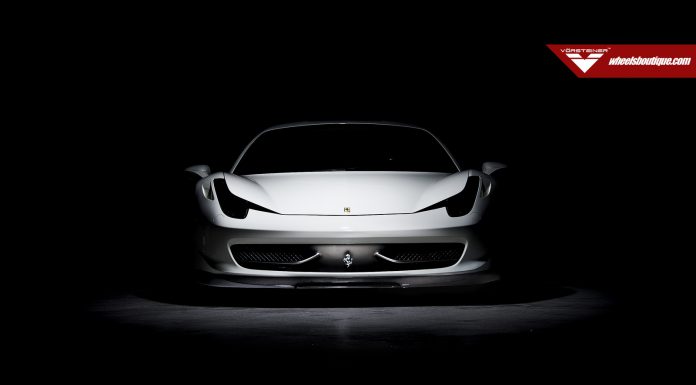 If you're looking for a Ferrari 458 Italia which will drop the jaws of fellow 458 owners either in disgust or approval, then the Mansory Siracusa would be the car for you. However, if you don't want such a showy visual transformation, then the visual upgrades offered by American tuner Vorsteiner are you best bet and the following white example is one of the most beautiful we have seen.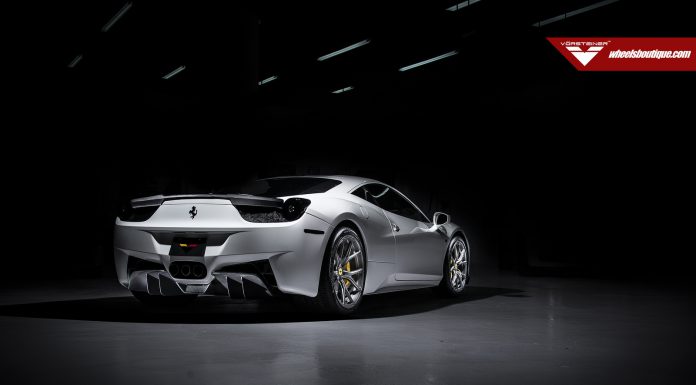 This particular Ferrari 458 Italia by Vorsteiner features an awesome new carbon fiber front splitter created using the pre-preg method. It also features a stunning carbon fiber rear lip spoiler as well as an even more outlandish and aggressive rear diffuser than the standard 458.
Finally, this Vorsteiner 458 Italia features a custom set of aftermarket wheels as well as blacked out taillights!