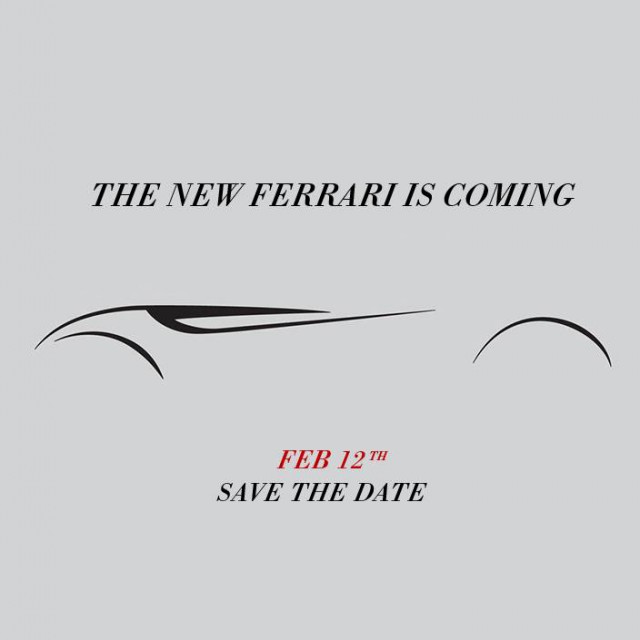 Consider this your reminder to watch out for the unveil of Ferrari's latest supercar tomorrow! A second teaser was released earlier today which previews the Ferrari 149 M Project. from the teaser above, it looks evident that the new supercar will share its lines with the Ferrari F12 Berlinetta, however, we expect the Ferrari 149 M Project to succeed the Ferrari California.
Now for the speculative part! We're expecting the Ferrari 149 M Project to blend the design language of the Ferrari F12 Berlinetta with that of the Ferrari FF. Expect a more aggressive look with a central air scoop in the hood and similar exhausts to the outgoing model. The interior will be all new.
Under the bonnet, we expect Ferrari to debut a new 3.8-liter twin-turbocharged V8 kicking out in excess of 560 horsepower. Of course, we know next to nothing about the new Ferrari 149 M Project other than the silhouette in the image.
We'll keep you updated throughout the course of tomorrow!