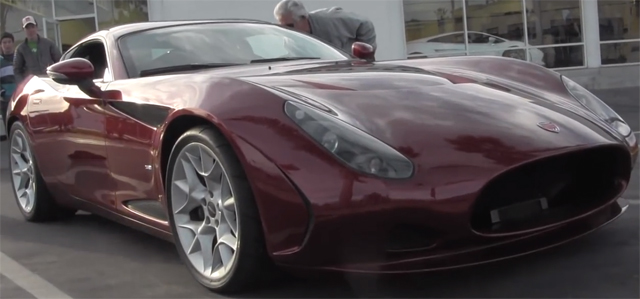 Automobiles don't come much rarer and more exclusive than the Zagato Perana Z-One released a few years ago. Built by Zagato alongside South African company Perana Performance Group, it combines potent performance with an absolute brute of an engine.
[youtube]http://www.youtube.com/watch?v=vJdwD1H7788#t=33[/youtube]
That engine is a 6.2-liter V8 delivering a total of 440 hp which powers the rear wheels and when combined with the light overall weight of just 1,195 kg, the Zagato Perana Z-One can hit 100 km/h in a mere 4 seconds.
Despite its rarity, the following red example was recently spotted in the United States and as you'd imagine away from an auto show floor, it looks breathtaking!