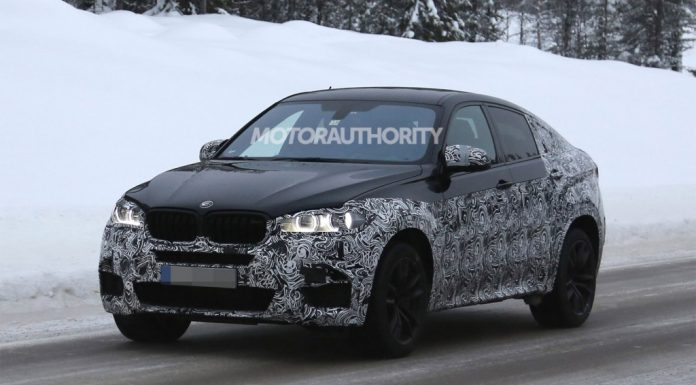 The next-generation 2015 BMW X6 M has been spied testing in the bitter cold. Set to debut soon alongside a new BMW X5 M, the X6 M promises to be even more of a brutal beast than the outgoing car.
While the current BMW X6 has never been much of a looker and even when outfitted with the styling changes found on the X6 M, it certainly isn't a car many would yearn over. Nevertheless, it is has proved popular enough for BMW to create a second generation of the X6 M.
While BMW has yet to even reveal the new standard X6, these spyshots showcase that at least for the next X6 M, the styling changes will be very minor. Immediately it is apparent that the 2014 BMW X6 M will receive a slightly modified BMW front kidney grille as well as a redesigned front bumper and slightly tweaked headlights. Additionally, a new rear fascia will be used as well as new taillights.
As it stands, the new BMW X6 is expected to hit the production line in August next year. Consequently, we don't expect to see the next-gen X6 M on the roads until 2015.
Whenever it does hit the market, expect the same 4.4-liter twin-turbo V8 engine of the outgoing BMW X6 M. In current tune, that engine pumps out 547 hp at 6,000 rpm and 680 Nm of torque at 500 lb-ft of torque. However, we can expect to see some slightly power gains for the latest model.
[Via Motor Authority]