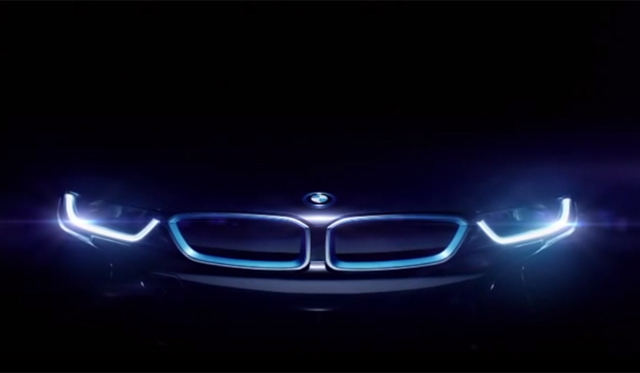 With coverage of the Sochi Winter Olympics in full-force, BMW's awesome new commercial for the futuristic BMW i8 hybrid sports car has been revealed and is understandably called 'Hello Future'.
[youtube]http://www.youtube.com/watch?v=XgxsUiY_n0w[/youtube]
The Hello Future ad features the words of author Arthur C. Clark set alongside what the some awesome modern day city skylines along with some awesome new tech which could appear across cities well into the future. Before long, the BMW i8 appears on screen and as you'd imagine, it is the absolutely perfect car for such a commercial because it is so futuristic.
While discussing the ad alongside a selection of other TV commercials to air during the Winter Olympics, Vice President of Marketing for BMW of North America Turdy Hardy said, "It is a rare and exciting opportunity to launch a new brand and for BMW i, one that requires a world-stage. We look forward to making a bold statement about the future of sustainable mobility."
Moving away from the design of the BMW i8, it is a truly potent performance car. First and foremost, the BMW i8 features an aluminium Drive module incorporating a traditional internal combustion engine, two electric motors, a battery as well as all the electronics. That traditional engine is a mid-mounted 1.5-liter turbocharged three-cylinder powertrain pumping out an impressive 231 hp and 236 lb-ft of torque at the rear wheels.
However, BMW wasn't entirely satisfied with those figures and also fitted an electric motor up front which on its own produces 131 hp and 184 lb-ft of instantly available torque. As a result, the BMW i8 produces a total of 362 hp and 420 lb-ft of torque and is good for a sprint from 0-100 km/h in just 4.5 seconds and an electronically limited top speed of 155 mph.