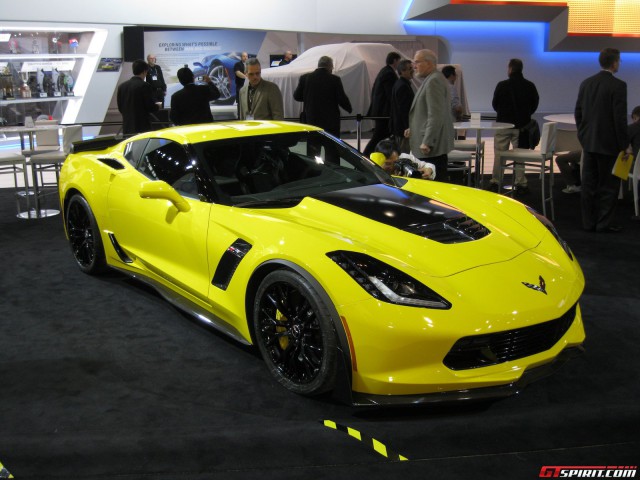 With the Chicago Auto Show 2014 well under way, we sent our U.S. photographer Steve Clark to snap the following highlights gallery showing some of the very best supercars on display at the show in the windy city.
A stunning red 2014 Chevrolet Corvette Stingray tuned by Lingenfelter was on display as was the brand new 2015 Chevrolet Corvette Z06 celebrating just its second appearance at an auto show following on from its Detroit debut. Finished in the same stunning shade of yellow, it really is an incredibly fierce looking car.
Some of impressive supercars including a yellow Lamborghini Gallardo LP570-4 Performante, Aston Martin Vanquish Volante, Rolls-Royce Wraith, Lamborghini Aventador, Ferrari California, Ferrari FF, two McLaren 12C Spiders, an insane red Bugatti Veyron, an awesome SRT Viper finished in bright Stryker Green, the new Jaguar F-Type Coupe, Mercedes-Benz SLS AMG Final Edition, Cadillac ATS, BMW i8 as well as the insane one-off Toyota FT-1 Concept which is possibly previewing the next-generation Toyota Supra. However, those reports unsurprisingly remain unconfirmed.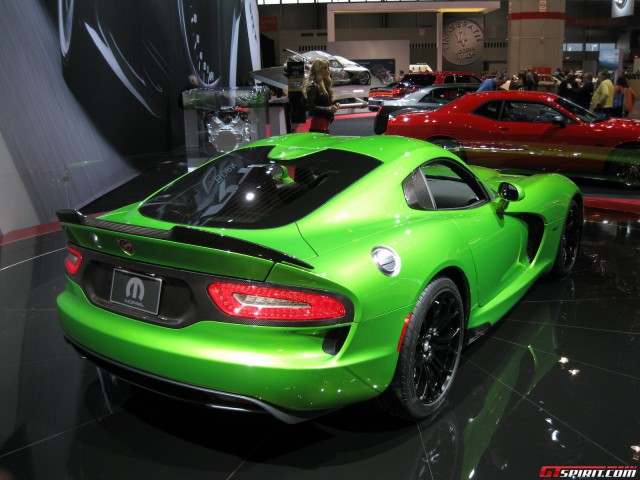 Interestingly, the Chicago Auto Show is actually the largest auto show in North America based purely on floor size and was first held in 1901! This year's show saw the world wide debuts of the 2014 BMW 740Ld xDrive recently revealed online as well as a selection of other lower priced cars.