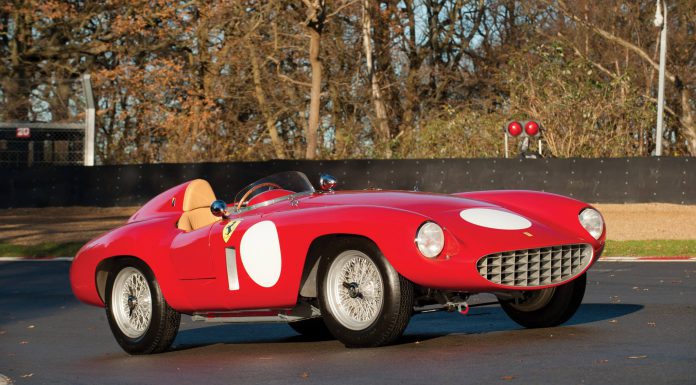 Last week's RM Auctions Paris event was a huge success with a high number of cars matched to new owners! We thought you might enjoy a run-down of what RM Auctions sold and didn't sell in Paris!
As you will already know, the highest price was a staggering €3,696 million paid for a 1955 Jaguar D-Type. You can read all about that particular Jaguar D-Type in our earlier article. Next was a 1982 Porsche 956 Group C Sports-Prototype which went for €2,352 million. This particular Porsche 956 had an excellent competition history with Placed a 3rd overall in the iconic Porsche 1-2-3 finish at the 1982 24 Hours of Le Mans. It was one of 10 factory-team examples from 1982.
Next was a 1955 Ferrari 750 Monza Spider which sold for €1,96 million. It also had racing history with 5th overall at the 1955 12 Hours of Sebring and multiple 1st place finishes. It was campaigned by both Phil Hill and Carroll Shelby. An important Porsche, the 1964 Porsche 904 Carrera GTS sold for €1,288 million. This car was originally owned by Frazer Nash Works driver and ex-Spitfire pilot Dickie Stoop. It was the first example imported to England and the only Porsche 904 finished in Irish Green.
Next was a 1936 Delahaye 135 S with unbroken ownership. Just 16 examples were constructed and this particular example was extensively raced in period (including First Place at the 1936 24 Hours of Spa). The Delahaye fetched €1,008 million. A 1957 Mercedes-Benz 300 SL Roadster also realised €823,200, a 1971 Mercedes-Benz 600 'Six-Door' Pullman Landaulet exceeded all expectations at €537,600 and a UK dealership bought a Lamborghini Miura P400 S 'SV Specification' for €520,800 and a 1990 Ferrari F40 €515,200.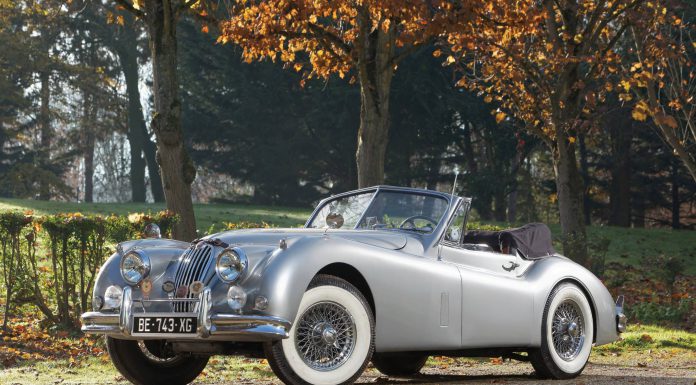 As with every auction, there were cars that didn't sell. A 1953 Gordini Type 24 S which raced in Le Mans, the Mille Miglia, the Carrera Panamericana, and the 1953 Tour de France failed to sell despite reaching €2.5 million. A Ferrari 599XX without the Evoluzione package hit a high point of €675,000 but also failed to sell. RM Auctions tells us that the car has just 600 kilometres on its odometer from factory testing and one outing at the Circuit Paul Ricard.
€1.4 million wasn't enough to secure a 2008 Peugeot 908 HDi FAP Le Mans Prototype which achieved second overall at the 2008 24 Hours of Le Mans. A 1973 Porsche 917/30 Can-Am Spyder failed to sell at €2 million and a 2010 Bugatti Veyron 16.4 Grand Sport didn't meet its reserve when bidding stopped at €850,000.
All in, RM Auctions managed to clear 80% of its lots for a total sale value of €17.7 million!