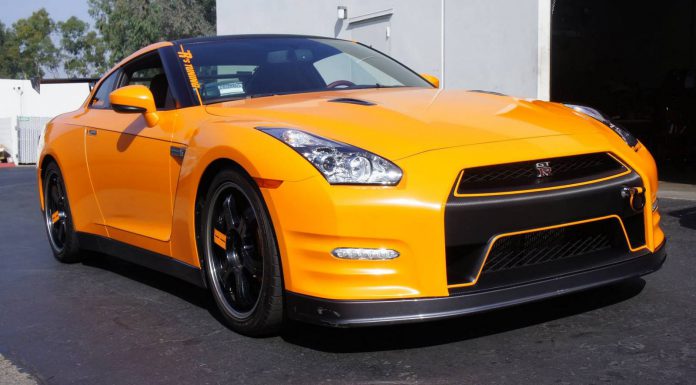 Besides the 2014 Nissan GT-R Track Edition, the prized V-Spec GT-R and the recently revealed GT-R Nismo, the GT-R Black Edition is definitely most sought-after. While having more desirable variants doesn't exactly make a great case for the Black Edition, it is a GT-R after all, meaning no matter what specification it is, it'll be brutally fast.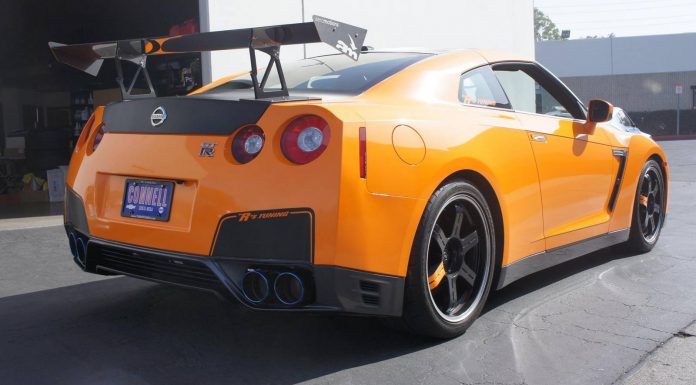 Because the 2014 Nissan GT-R Black Edition and all other variants aren't known as stunning cars to look at, The R's Tuning recently got their hands on a bright orange Black Edition and added a few visual tweaks to make its looks match its insane performance!
Specifically, the orange colour scheme comes courtesy of a complete wrap and features a host of carbon fiber vinyl finishes particularly up front. It also features black side skirts, rear bumper and a matte black trunk lid. However, the most prominent visual change is without a doubt the massive AeroMotions R.Static GT-Wing.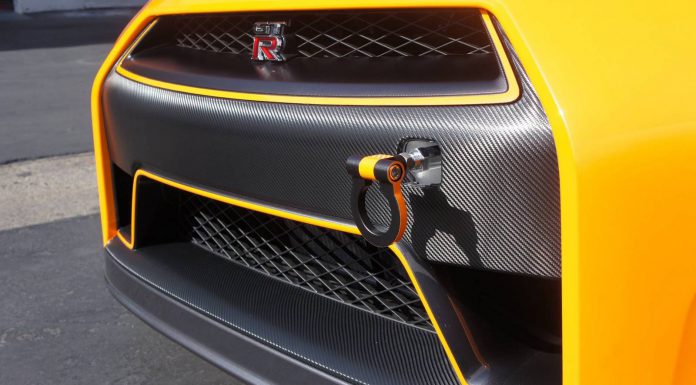 Completing the changes is a HKS Legamax Mid-pipe exhaust system!