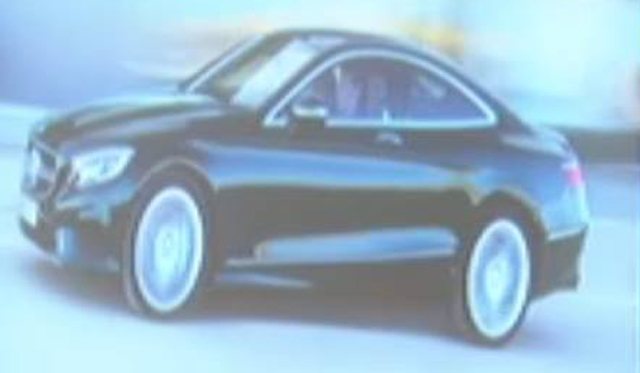 During a recent press event for Daimler, the very first picture of the upcoming 2015 Mercedes-Benz S-Class Coupe was revealed during a slideshow. While the following image isn't of the best quality, it does at least give us some indications about the design of the production-spec S-Class Coupe compared to last year's concept.
Immediately, the similarities between the road-going S-Class Coupe and Concept are apparent. First off, it features a very similar front-end albeit flatter and less-pointed that the concept's while maintaining a nearly identical shape to the S-Class Coupe Concept. You'll also notice that the headlights are more similar to those on the standard S-Class sedan rather than the slimlined ones of the Coupe Concept. At the rear, the thin, horizontal taillights of the concept seem to be present.
Set to be available in an array of variants, the Mercedes-Benz S-Class Coupe is set to come standard with a seven-speed 7G Tronic Plus transmission. This gearbox will then be mated to one of the various engines set to be available powering either the rear wheels or all four wheels via the Mercedes-Benz 4MATIC system. It is currently believed that both S 63 AMG and S 65 AMG variants will be available in both rear wheel and all-wheel drive configurations depending on the country sold.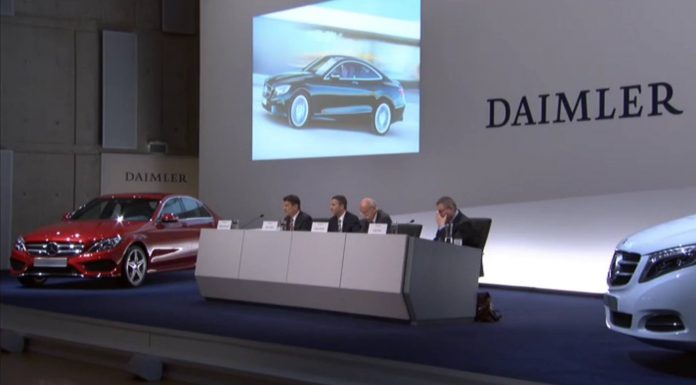 The 2015 Mercedes-Benz S-Class Coupe will make its worldwide debut at the upcoming Geneva Motor Show 2014 in early March!