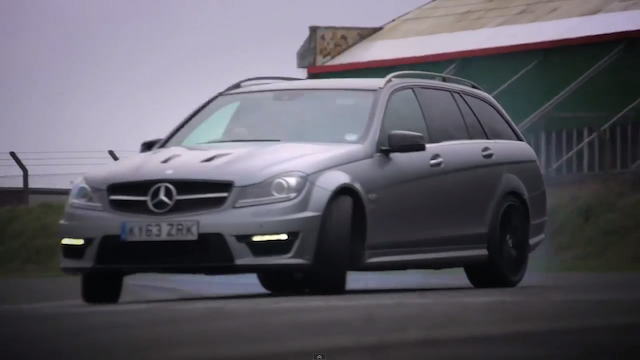 It's that time again meaning our favourite YoutTube presenter Chris Harris is back and this week Mr. Harris, king of drifting, gets very very Sideways in the Mercedes-Benz C63 507 Edition estate! The Mercedes-Benz C63 507 Edition is a hardened more powerful and even more aggressive looking C63 and as there is no Black Series variant of the estate car, this is the quickest C63 that you can happily take drifting with your dog in the back, on sale today.
[youtube]http://youtu.be/tjCsJkFSCzI[/youtube]
Monkey does what he does best in the car and shreds tyres at every given opportunity, something that we will never tire (pardon the pun) watching, so sit back, relax and enjoy some sideways action accompanied by a V8 bellow!