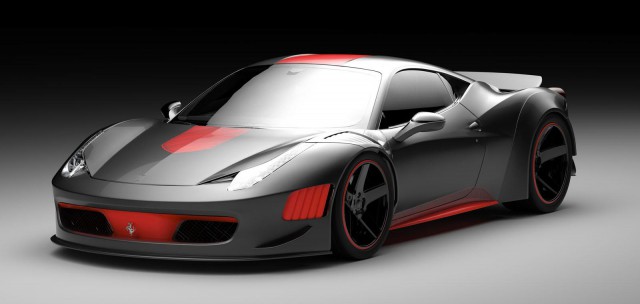 With a fairly subtle design compared to some variants of the Lamborghini Gallardo and inevitably future versions of the Huracan, the Ferrari 458 Italia is a great looking supercar. As a matter of fact, it's just an awesome looking car in general. Nevertheless, this didn't stop Vogue Auto Design and Gray Design from teaming up to create what they dub the Ferrari F458 Curseive.
[youtube]http://www.youtube.com/watch?v=fKuw99zjQbk[/youtube]
The Ferrari F458 Curseive features a selection of visual and aerodynamic changes making it one of the most outlandish tuned 458 Italia's we've ever laid eyes on. More specifically, the F458 Curseive features an entirely new body kit including a new bumper, revised dual air intakes, canards as well as the air grilles above the front wheels.
Down the side, this particular example features bright orange accents which are featured across much of the car including the aforementioned front bumper as well as the roof. At the rear, the Ferrari F458 Curseive by Vogue Auto Design and Gray Design features a prominent ducktail spoiler, new rear diffuser, air outlets, canards and two exhaust tips instead of the three of the standard Ferrari 458 Italia.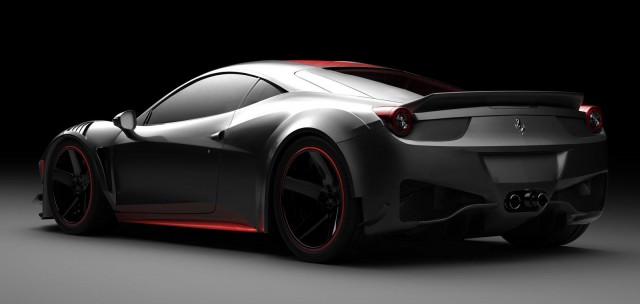 All of the aforementioned parts can be created from carbon fiber or carbon fiber reinforced Kevlar and can be left bare, or like this example, painted in whatever colour scheme desired.
Completing the changes are new Bilstein PSS9 coilovers along with wider wheels.