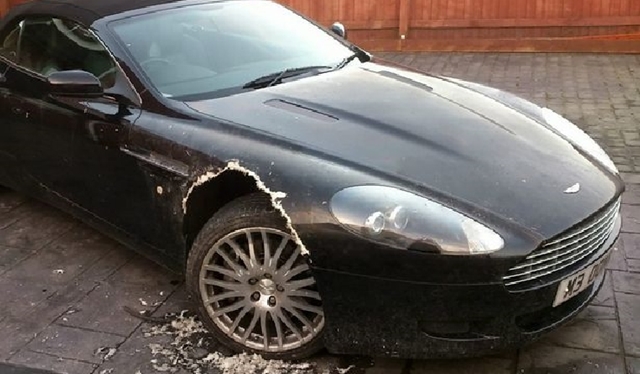 Royston Grimstead has given the border collie spaniel cross away after she caused £3,000 worth of damage to his Aston Martin. A
Luce, a four-year-old border collie spaniel cross, was caught by builder Royston Grimstead as she ate her way through his DB9 Volante's wheel arch. The dog caused £3,000 worth of damage.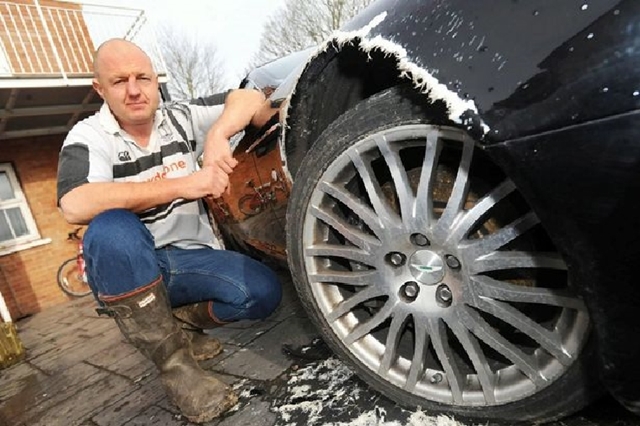 Royston, 42, has a theory as to why Luce decided to turn against him. He said:
"I advertised to try to rehome her because she does not get on with my other dog. She must have overheard me because she's normally friendly and never really chewed on anything before. I came home and saw her covered in white stuff and I thought she had got a bird and it was feathers – but it was the fibreglass from the car."
Luce has now found a new owner and Royston's car is insured against the damage.