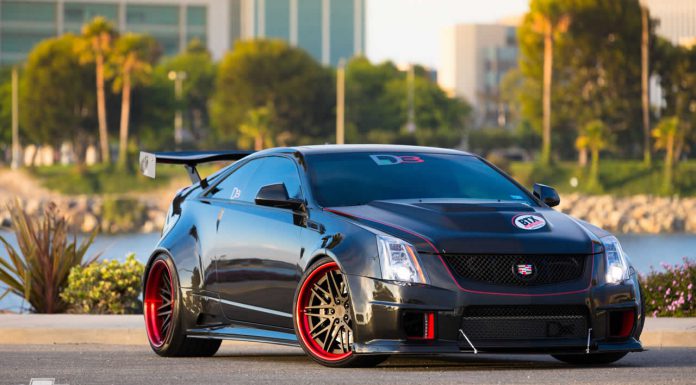 Straight from the factory, the Cadillac CTS-V Coupe is one of the most outlandish, futuristic and aggressive cars to ever hit the road. With its unique design stretching from a low front end up to a high tail, it not only has a very unique profile, but a stance which could cause nightmares for little kids. The following Cadillac CTS-V Coupe takes these design aspects to an entirely different level.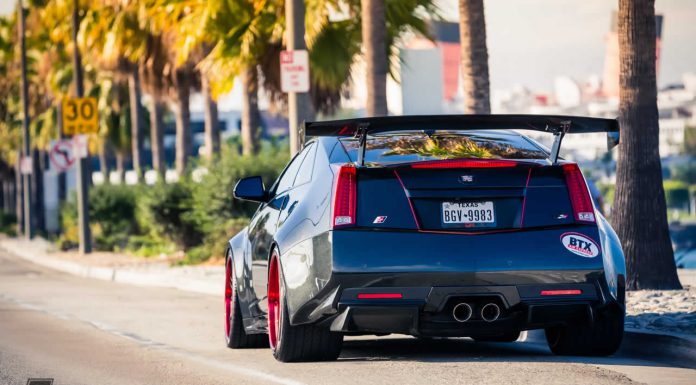 This CTS-V Coupe has been extensively modified by the crew at D3 Cadillac. It features a brand new front lip, widened front wheel arches and even more flared arches at the rear which stick out like a sore thumb yet still look quite good. The Cadillac CTS-V Coupe by D3 Cadillac also features a massive racing-spec APR GT500 carbon fiber rear wing effectively blocking all rear visibility, a carbon fiber hood, carbon rear diffuser and brand new side skirts.
The car has then been painted in a nice shade of metallic black with an area of matte black and red pin stripes featuring on the hood and roof. Complementing these red pin stripes are truly in your face CEC Wheels featuring a matte black design with a candy apple red outer rim.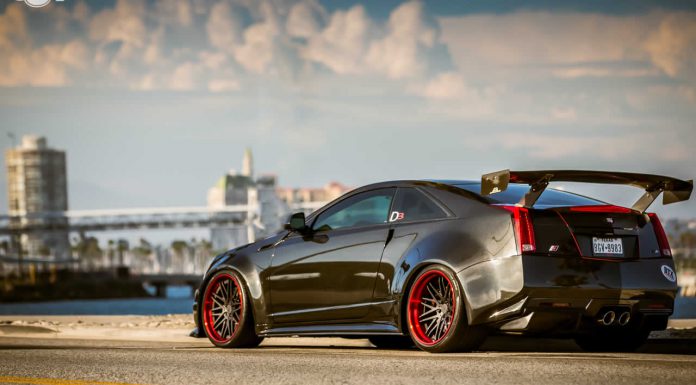 When all of these pieces are brought together, you truly have one of the world's most aggressive looking cars!