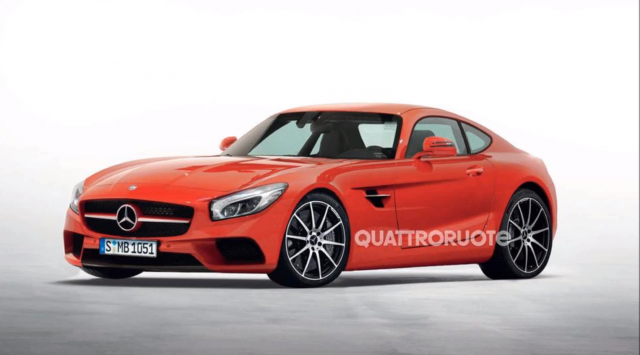 With the world debut of the 2015 Mercedes-Benz AMG GT imminent with a reveal confirmed for some time this year, we can now begin speculating on how the SLS AMG's replacement will look.
The following renderings come courtesy of Italian magazine Quattroruote provides just that and is the first realistic rendering of the car which we have come across. Looking smaller than the outgoing SLS AMG which is appropriate considering the AMG GT won't fight the Ferrari 458 Italia, 12C or Huracan and instead target the smaller Porsche 911 range, the car looks very nice.
At the front, this rendering depicts the car with redesigned headlights similar to those of the most recent SLK. Additionally, the front end seems shorter with less overhangs both front and rear.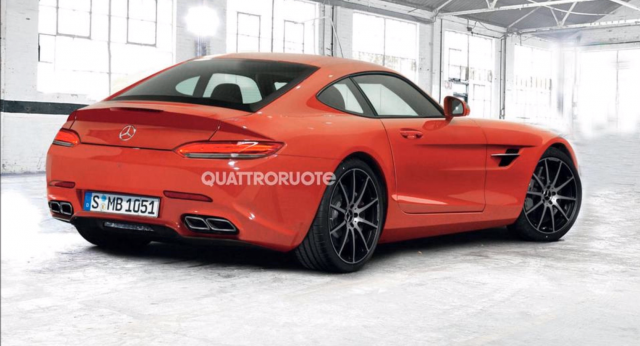 While the Mercedes-Benz AMG GT won't act as a direct successor to the SLS, it will replace it at the top of the Mercedes-Benz range and is set to take the fight to the Porsche 911 range. Two or three engines are said to be available with each delivering different power outputs and wearing different price tags. The range will be topped out be a twin-turbocharged 4.0-liter V8 engine set to produce around 500 hp and upwards of 570 hp in Black Series specification.
While the release of the AMG GT is still quite a few months away, one other key detail is known about it. These reports suggest that it will be significantly smaller than the SLS AMG and consequently, will weigh less. All up, the 2016 Mercedes-Benz AMG GT could tip the scales at just 3,300 pounds thanks in part to the new aluminium spaceframe. By comparison, the SLS AMG weighs over 300 pounds more.
[Via Quattroruote]