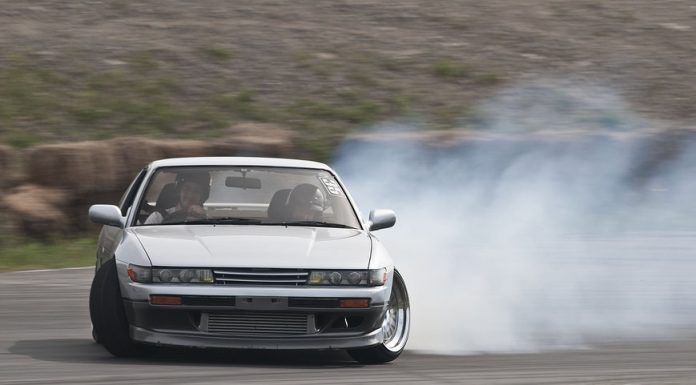 Drifting in Canada has increased quite a bit over the years, but some can say that it has increased exponentially in Quebec. With the Drift Mania Canadian Championships (DMCC) taking place every year in Quebec, the city has become a cornerstone of Canadian drifting. Paramount Visuals is currently filming a documentary about the drift scene in and around the city of Montreal, Quebec. They're bringing in a unique factor to this documentary; it will have a cinematic feeling throughout the entire doc.
[youtube]http://www.youtube.com/watch?v=k11_fWsNPUA[/youtube]
Paramount Visuals just released their second trailer taking a look at a PRO-AM drifter and his first experiences in a drift car and his drifting life now. Driving a car that pulls 20 pounds of boost, and 400 HP at the wheels, this 240 SX is a beast on the drift course. The trailer looks like it gives a very small idea of the film will look, feel, and sound. Be sure to subscribe to their channel on YouTube for every video update, and make sure to like them on Facebook so you can get behind the scenes looks as the production of the film progresses.