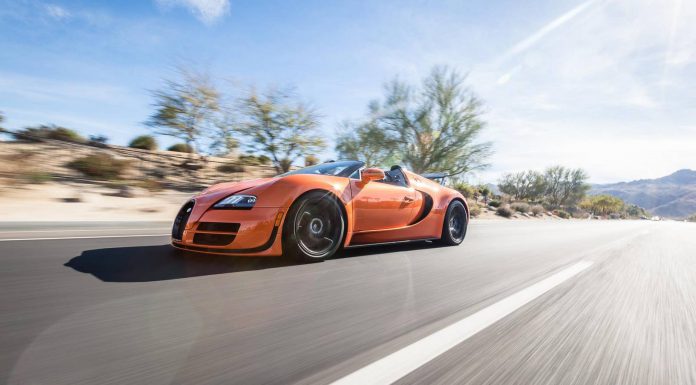 Prospective customers of the Bugatti Veyron Grand Sport Vitesse rocketed down Route 74 in California during the first of four Dynamic Driving Experiences to be held in 2014. Bugatti's Dynamic Driving Experience, which was announced late last year, offers potential customers the ultimate test drive by placing them behind the wheel of the world's fastest roadster.
Route 74 is one California's top scenic highways, providing some breathtaking views of the vast Senora Desert. Bugatti says the 180 km-long road provides the perfect setting to fully experience the 1200 hp, open-top Grand Sport Vitesse.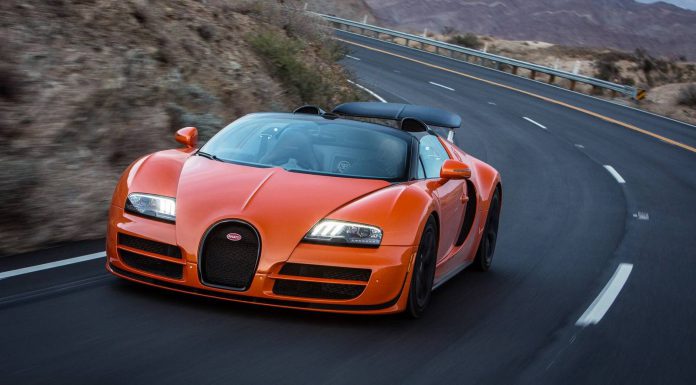 The first Bugatti Dynamic Driving Experience was held last year in Las Vegas, Nevada. Bugatti hopes to host four of the events annually across the United States and Canada. Those interested in participating in the yet to be held events are encouraged to contact Bugatti directly.