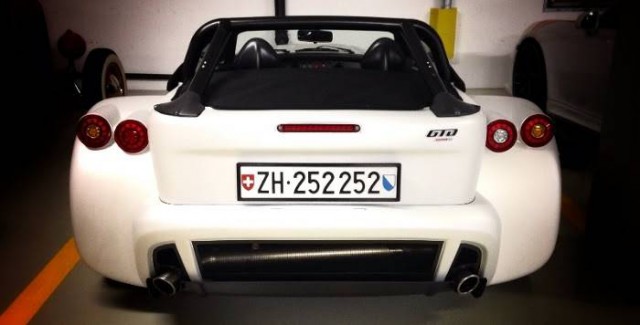 Dutch sports car manufacturer, Donkervoort, recently received European Small Series Type Approval for the D8 Premium GTO, enabling the small company to sell the car outside of the European Union. As a result, two examples of the Premium GTO were delivered this past week to their owners in Zurich, Switzerland.
25 Premium GTO's will be made before production of the standard D8 GTO commences later this year. The special edition models come equipped with every available option offered on the standard D8 GTO, as well as additional sports equipment that will be exclusive to Premium models.
The D8 GTO is powered by an Audi-sourced 2.5 liter TFSI five-cylinder engine producing 340 horsepower and 450 Nm of torque. Thanks to its low kerb weight of just 700 kg, the D8 GTO offers performance on par with some of the fastest supercars on the market today.