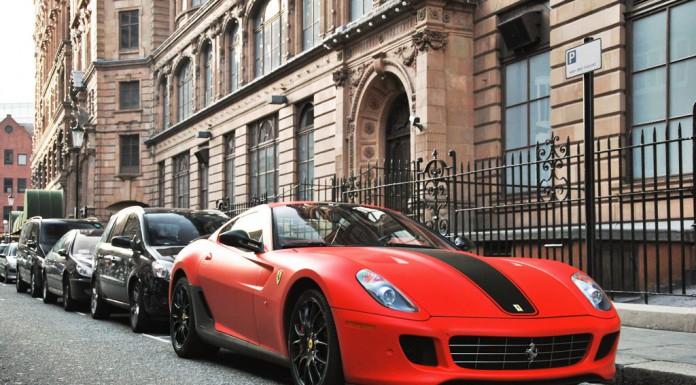 The Ferrari 599 GTB took over from the 575 Maranello as the front engined V12 flagship car for Ferrari. It featured the same engine that can be found in the back of the mighty Enzo and as a result the 599 was a real GT car that has the ability to tear up a race track.
The 599 sprints from 0 to 100km/h in 3.7 seconds and has a top speed in excess of 330km/h. The car takes its name from the Fiorano circuit Ferrari uses to hone the performance of its track and road cars. 'GTB' stands for Gran Turismo Berlinetta, after the most famous Ferrari berlinettas ever built, and '599′ is the displacement of the V12 engine divided by 10.
This spectacular matte red car complete with black stripe was spotted and photographer by GTspirit photographer Thom van der Noord.