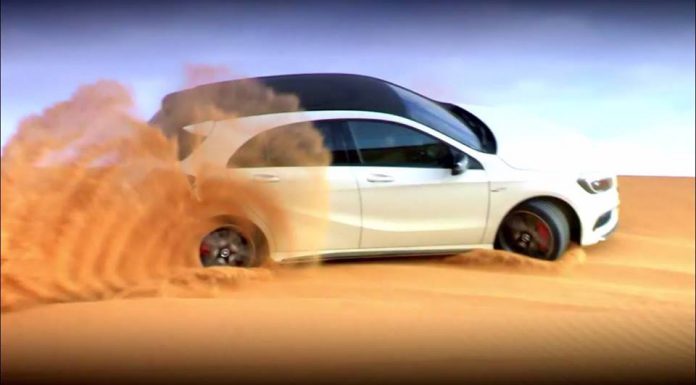 The 360hp Mercedes-Benz A 45 AMG seems like the perfect car to take for a quick blast down a twisty road. As we discovered when we tested the car at the Bilster Berg racetrack in Germany, the A 45 is a quick, competent little road handler with gobs of power and torque on offer. But thanks to the Mercedes-Benz intelligent 4Matic all-wheel drive system, the A 45 can be equally as impressive off the road as it is on it.
Mercedes proved the off-road prowess of its latest hot hatch by taking it out to the west African desert to shred some sand dunes. Surprisingly, the low slung hatchback seems to hold its own pretty well when outside of its element. It might not be a suitable replacement for a dune buggy, but even when faced with the intimidating Sahara desert, there's almost no stopping the A 45 AMG.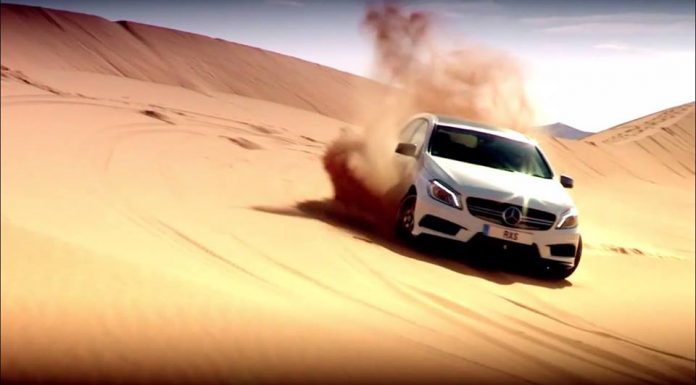 Helping the A 45 AMG tear up the sand dunes is a 2.0 litre turbocharged four-cylinder engine producing 360hp and 450 NM of torque. Power is sent through a 7-speed DCT gearbox mated to Mercedes' aforementioned 4Matic all-wheel drive system, helping the A 45 accelerate from 0-100 km/h in just 4.6 seconds (on the pavement, of course).