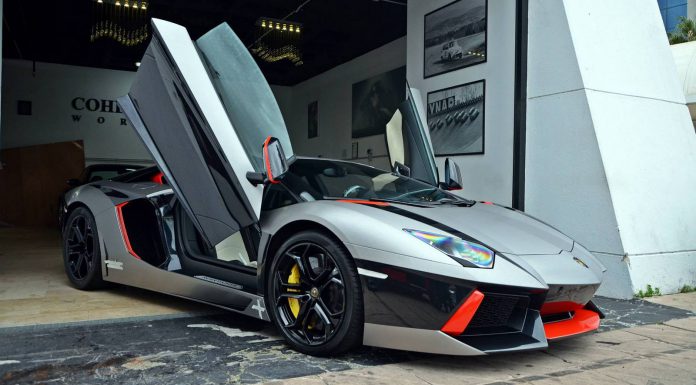 The crew at Cohen & Cunild recently finished working created the following distinct Lamborghini Aventador wrap you see above and below. Inspired by the wrap featured on Kris Singh's Aventador, this in-your-face design is very eye-catching!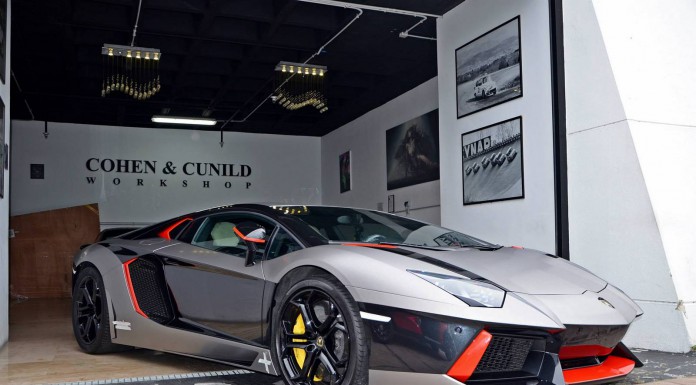 Combining silver, black and bright orange, the wrap includes orange accents on the front splitter and front air intakes as well as the air intake surrounds on the sides and at the rear. Gloss black is then used across the sides while the matte silver covers the rest of the car!
Let us know your thoughts about this wrap below.