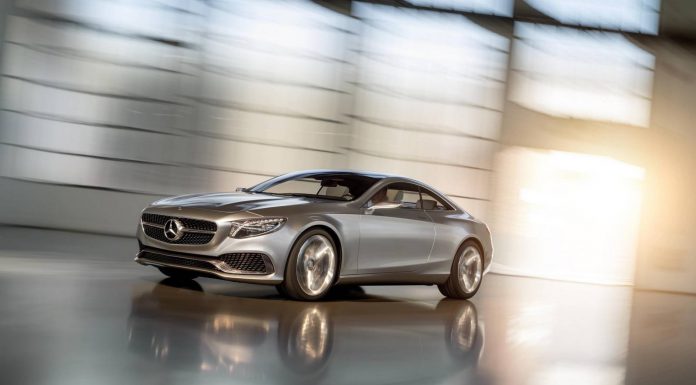 Reports have emerged from Germany suggesting that the highly-anticipated Mercedes-Benz S-Class Coupe is set to debut at the upcoming Geneva Motor Show 2014 in early March. Additionally, the same source claims that a range-topping S 65 AMG variant will be available down the road.
Set to be available in an array of variants, the Mercedes-Benz S-Class Coupe is set to come standard with a seven-speed 7G Tronic Plus transmission. This gearbox will then be mated to one of the various engines set to be available powering either the rear wheels or all four wheels via the Mercedes-Benz 4MATIC system. It is currently believed that both S 63 AMG and S 65 AMG variants will be available in both rear wheel and all-wheel drive configurations depending on the country sold.
While we'll obviously have to wait until Geneva to see how the S-Class Coupe looks, if the concept version is anything to go by, it will be much sleeker than the regular S-Class sedan and a fitting replacement to the CL-Class coupe.
As a matter of fact, Mercedes-Benz design boss Jan Kual recently revealed that the design of the S-Class Cope Concept is very similar to the production version. He said that the production car will be approximately 20mm narrower than the concept car and 30mm higher. Additionally, the road-version will feature a slightly modified front end and 20-inch wheels instead of the 21-inch monsters found on the concept car.
However while the exterior of the customer spec Mercedes-Benz S-Class Coupe will be similar to the concept, the futuristic interior is further from production reality with the concept's being created to be as beautiful as possible.
[Via Mercedes-Benz Passion]