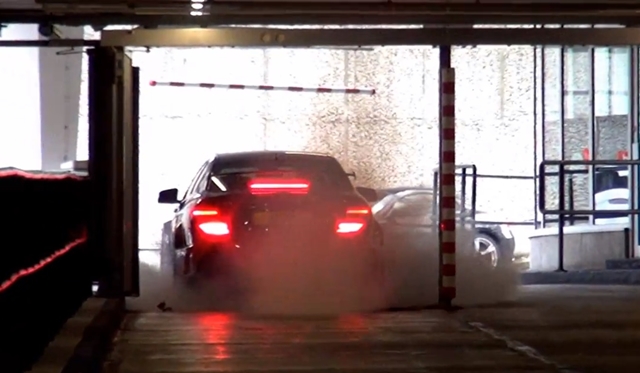 Usually underground carparks are places where supercars get some peace. Paul Wallace from SuperCarsofLondon has captured obvious evidence that there are exceptions. He filmed an incredibly loud Mercedes-Benz C 63 AMG Black Series with an IPE decatted exhaust system in an underground car park.
[youtube]http://www.youtube.com/watch?v=9NedYZmRWR8&hd=1[/youtube]
Initially the car revs up and accelerates which attracted much attention because of its massive sound. Directly before leaving the underground carpark the driver makes an incredible burnout which creates a huge screen of smoke. Just a few minutes later, the smoke has spread through the entire carpark. Finally the thick smoke sets off the fire alarms!