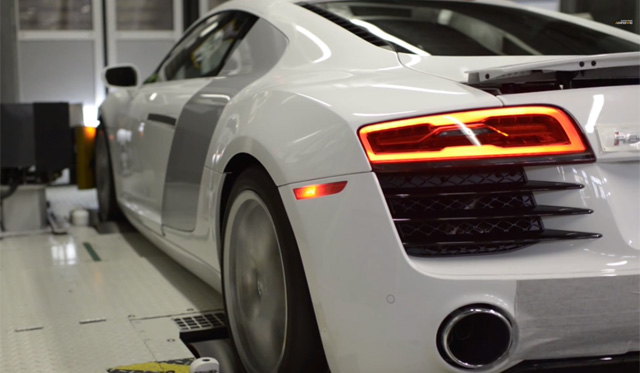 For the latest episode of Inside Quattro on the Drive YouTube network, Leo Parente had the exclusive opportunity to get a behind-the-scenes tour of how the incredible Audi R8 V10 Plus is created!
[youtube]http://www.youtube.com/watch?v=p5or9wDriCU[/youtube]
Currently the most potent example of the Audi R8 as both the R8 GT and R8 GT Spyder are no longer being produced, the R8 V10 Plus features an upgraded 5.2-liter V10 engine delivering an impressive 542 hp and 398 lb-ft of torque at 6,500 rpm.
If you're an Audi fan, then this is a video well worth watching!