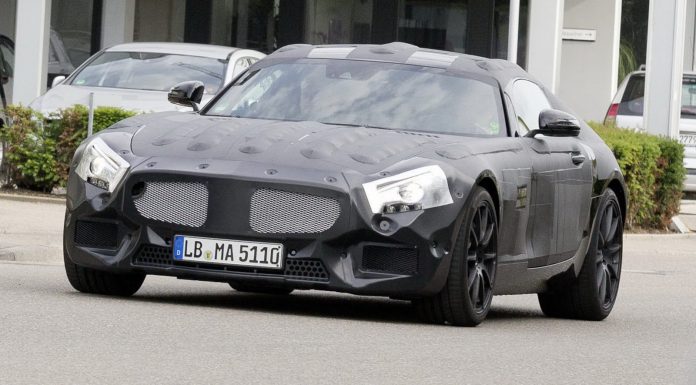 While Mercedes-Benz has openly confirmed and even provided pictures of prototypes of the upcoming 2015 Mercedes-Benz AMG GT, set to replace the SLS AMG, it has remained tight-lipped about any specific details about the car.
However, Mercedes-Benz Passion has managed to get its hands on a few extra details suggesting that the AMG GT is set for a world premiere sometime this year. While it is currently unclear when exactly the car currently internally referred to as the C190 will debut, we certainly can't wait for whenever that is!
While the Mercedes-Benz AMG GT won't act as a direct successor to the SLS, it will replace it at the top of the Mercedes-Benz range and is set to take the fight to the Porsche 911 range. Two engines are said to be available with one possibly to target a lower price point. The range will be topped out be a twin-turbocharged 4.0-liter V8 engine set to produce around 500 hp.
While the release of the AMG GT is still quite a few months away, one other key detail is known about it. These reports suggest that it will be significantly smaller than the SLS AMG and consequently, will weigh less. All up, the 2016 Mercedes-Benz AMG GT could tip the scales at just 3,300 pounds thanks in part to the new aluminium spaceframe. By comparison, the SLS AMG weighs over 300 pounds more.
[Via Mercedes-Benz Passion]