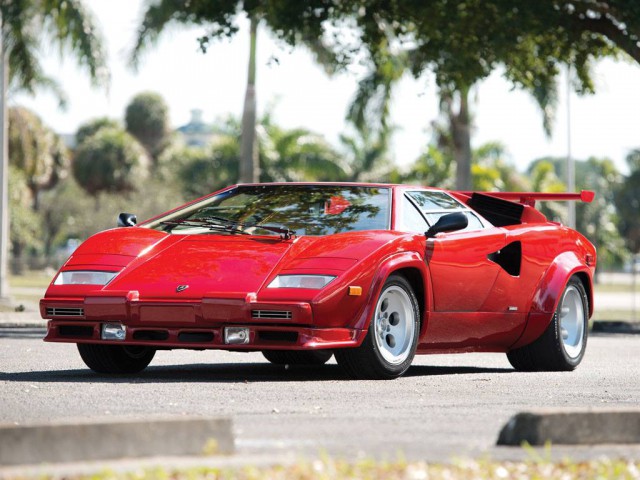 In 1985 Lamborghini bored out the V12 engine in the back of the Countach from 4.8 liters to 5.2 in a bid for some additional performance. They then went a little further, adding four valves per cylinder to the thundering power plant and moving the carburetors from the side of the engine to the top. The result was the Countach LP5000QV.
Most examples of the LP5000QV destined for the American market were equipped with a Bosch fuel-injection system. The fuel injection system brought power down to 414 horsepower from the 455 horsepower offered on the carbureted European spec models. However, 13 cars equipped with the carbureted engine made the trans-Atlantic swim to the U.S., one of which is now for sale by RM Auctions.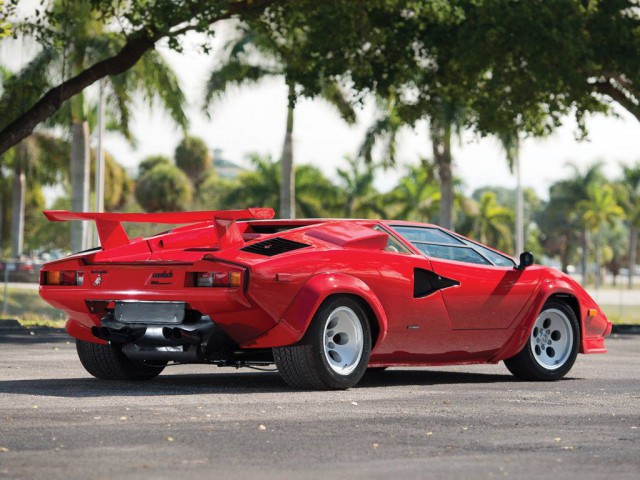 This pristine LP5000QV immediately gives itself away as a carbureted model by the large hump over the engine bay, which hindered the already poor rear visibility. Considering this is one of 13 carbureted LP5000QV's in America, this Countach is expected to fetch a pretty penny when it crosses the auction block at the Amelia Island Concours on March 8th. Notably, a similarly equipped Countach was sold in 2009 by RM Auctions for $110,000, though this example has considerably less miles and will most likely be sold for a little more.