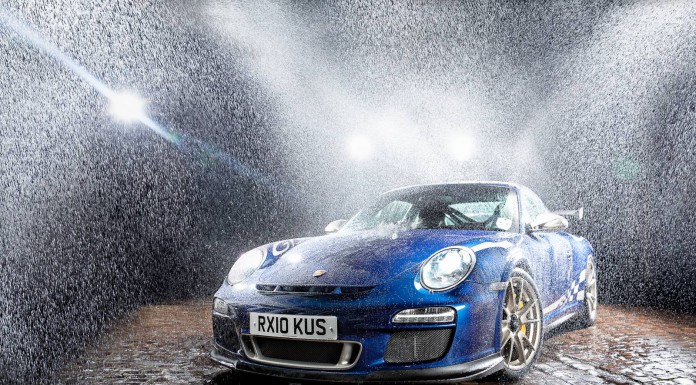 While the Porsche 911 GT3 RS is no longer in production and has been replaced by the new Porsche 991-generation 911 GT3, the RS will always remain as one of the best driver's cars ever created.
Featuring a brand new 3.8-liter six-cylinder engine, the Porsche 911 GT3 RS manages to deliver an extremely impressive 439 hp at a screaming 7,900 rpm and 317 lb-ft of torque at 6,750 rpm. In addition to its brutal performance capabilities, the RS is definitely one of the best looking track focused cars Porsche has ever created.
Sam Moores Photography recently had the opportunity to snap the following dark blue example and the image you see above just had to be named as our latest Photo Of The Day!