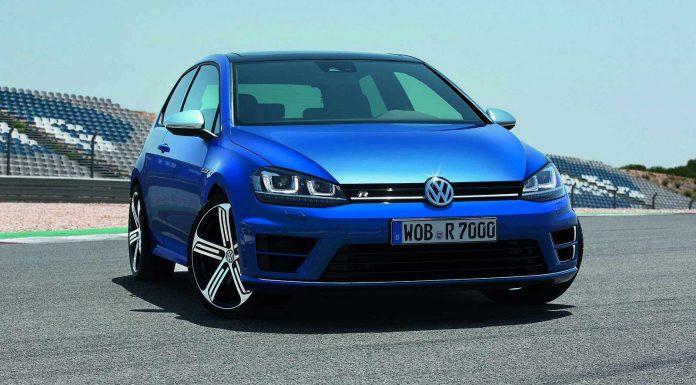 While the standard Volkswagen Golf R in Europe at least delivers around 300 hp, reports have emerged suggesting that an even more potent variant is one the way and set to debut at the Beijing Motor Show in April.
Early speculation suggests that the car, set to be dubbed the VW Golf R Evo will debut in concept specification first before hitting the market soon after. The focus on the VW Golf R Evo won't be dramatically to increase power and torque, even though it should have a little of extra of both, Volkswagen is instead going to focus on reducing the car's weight.
Most notably, the VW Golf R Evo is expected to ditch the heavy rear seats in favour of a full roll-cage with thinner bucket seats set to be then used up front. Additionally, the Golf R Evo could receive a complete carbon fiber roof also reducing its centre of gravity as well as a host of other bodywork made from the lightweight material. A weight reduction of around 100 kg seems very plausible and if that's achieved, the Golf R Evo will weight around the same as the less powerful Golf GTI.
Because the car has yet to be confirmed or revealed, it is hard to say just how much the Golf R will cost, nor where it will be sold.
[Via Auto Express]